113 Ex – marine application
Explosion proof luminaire for zones 1,21; 2,22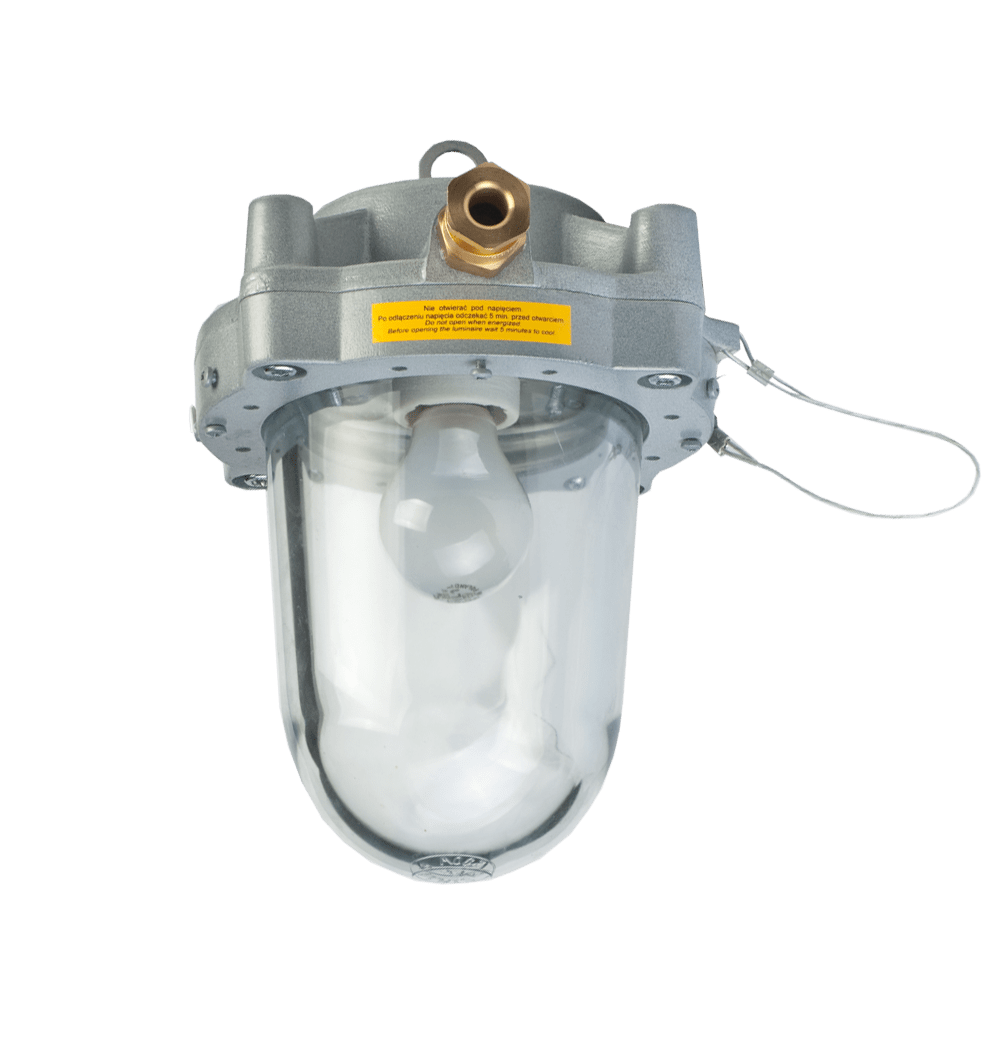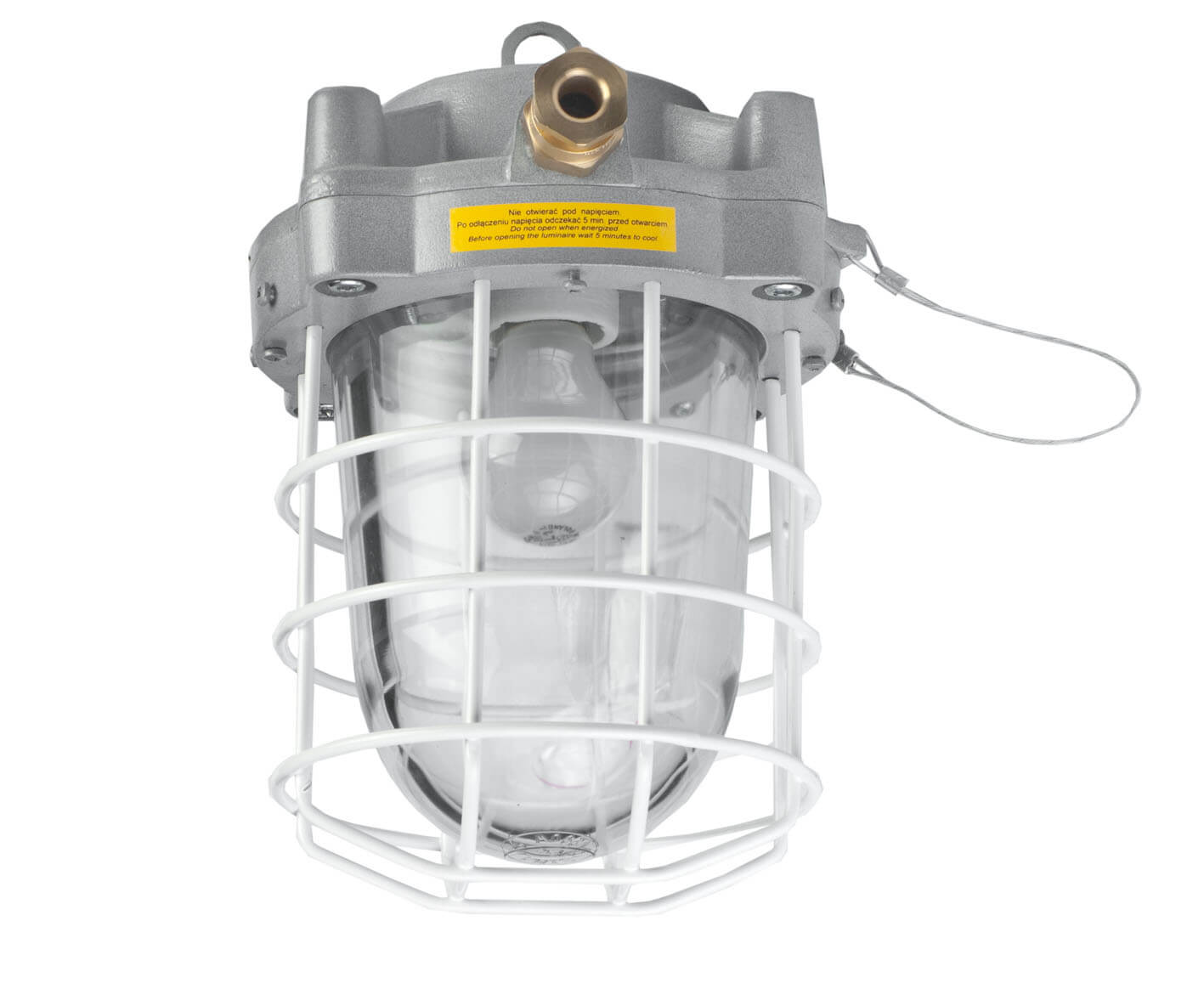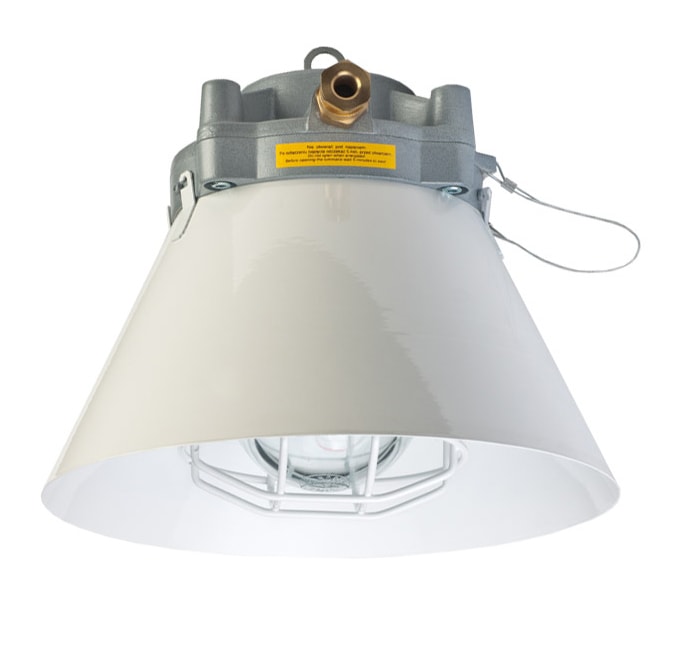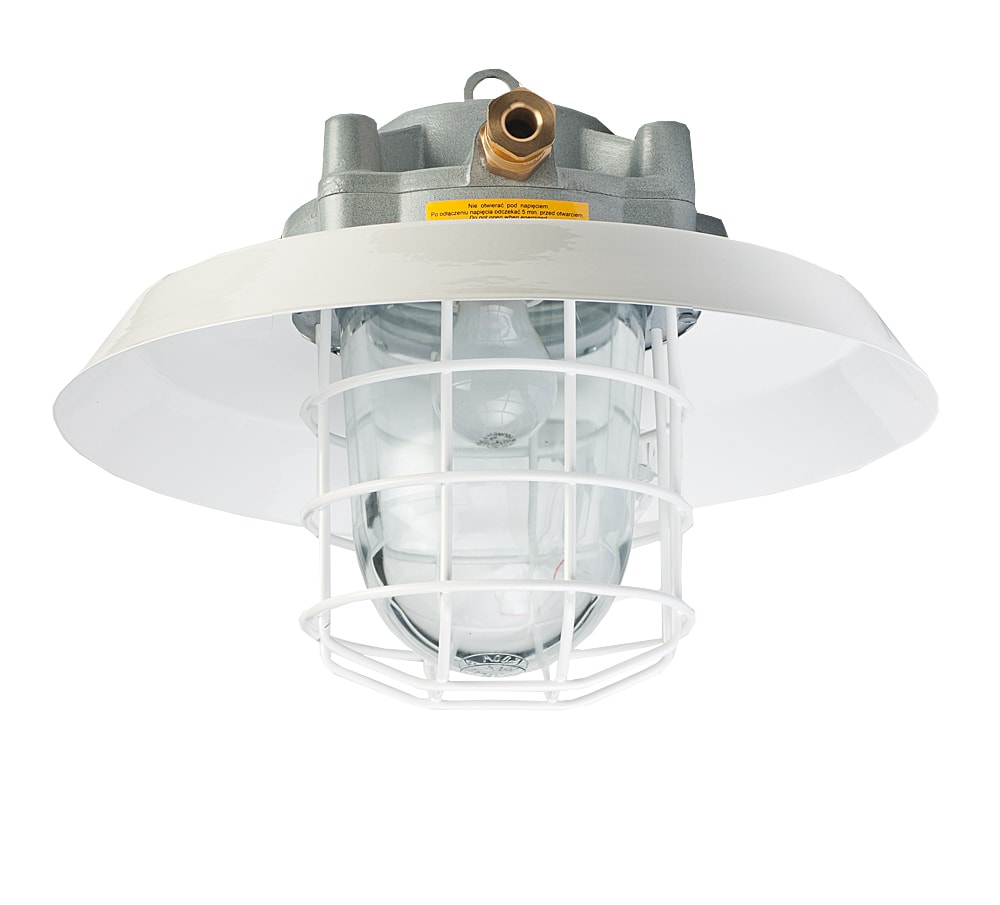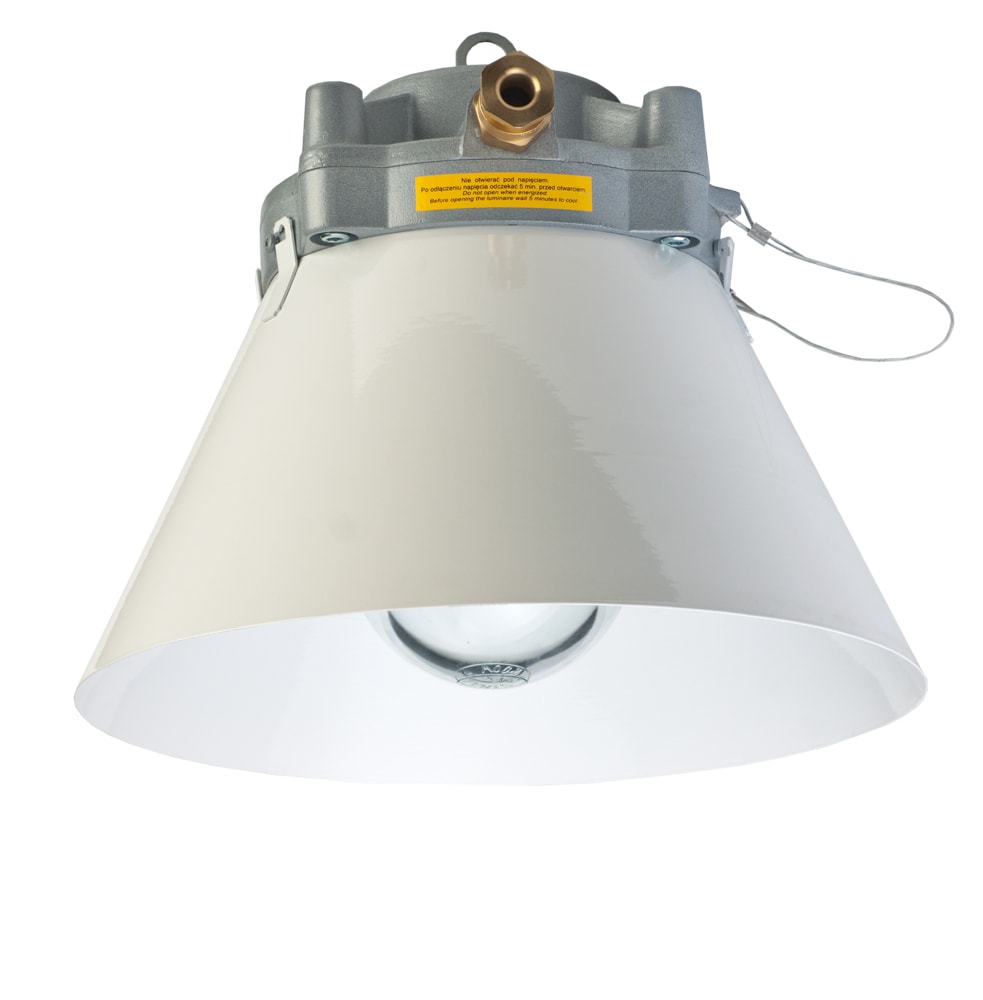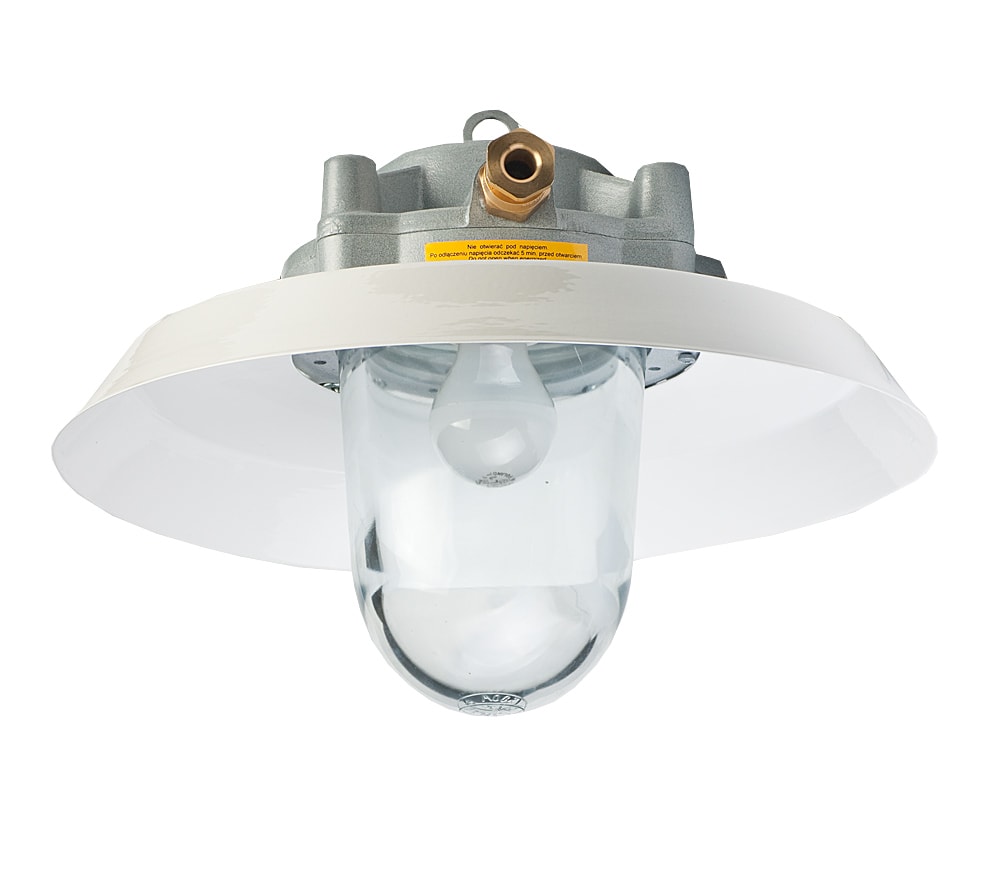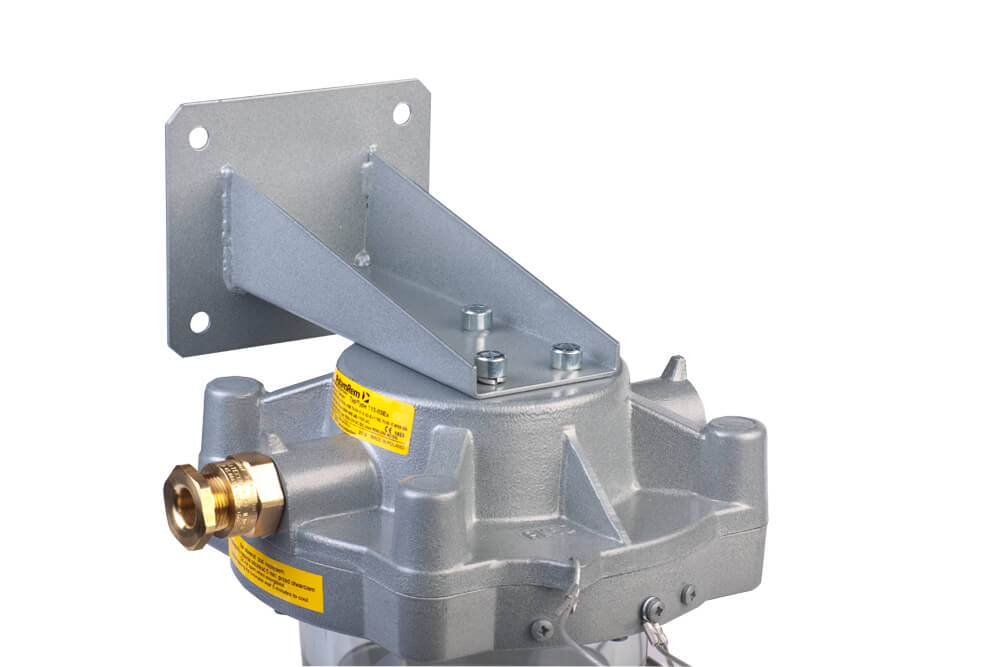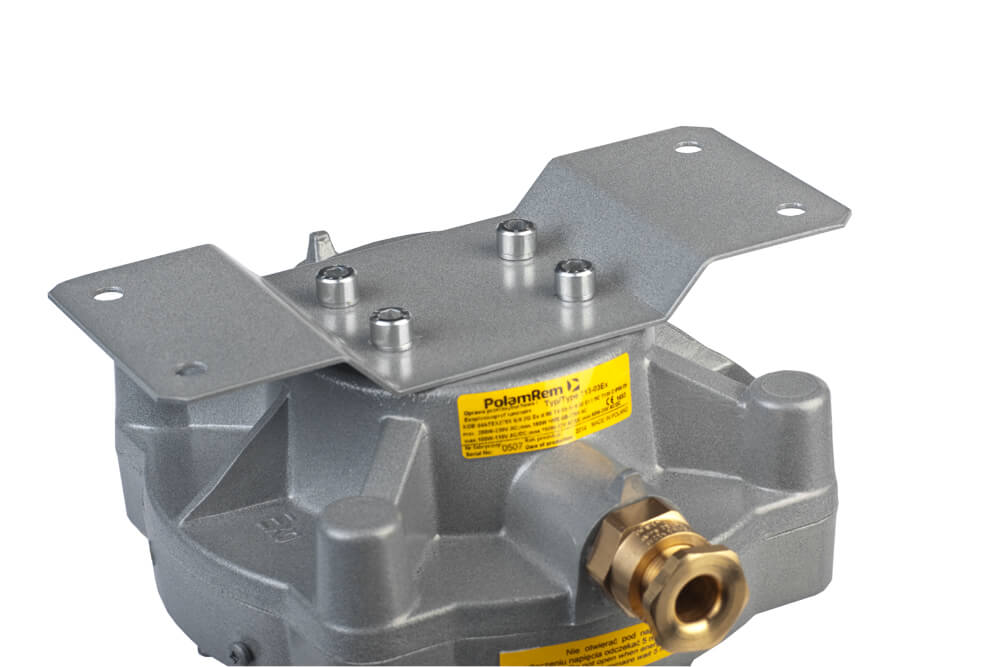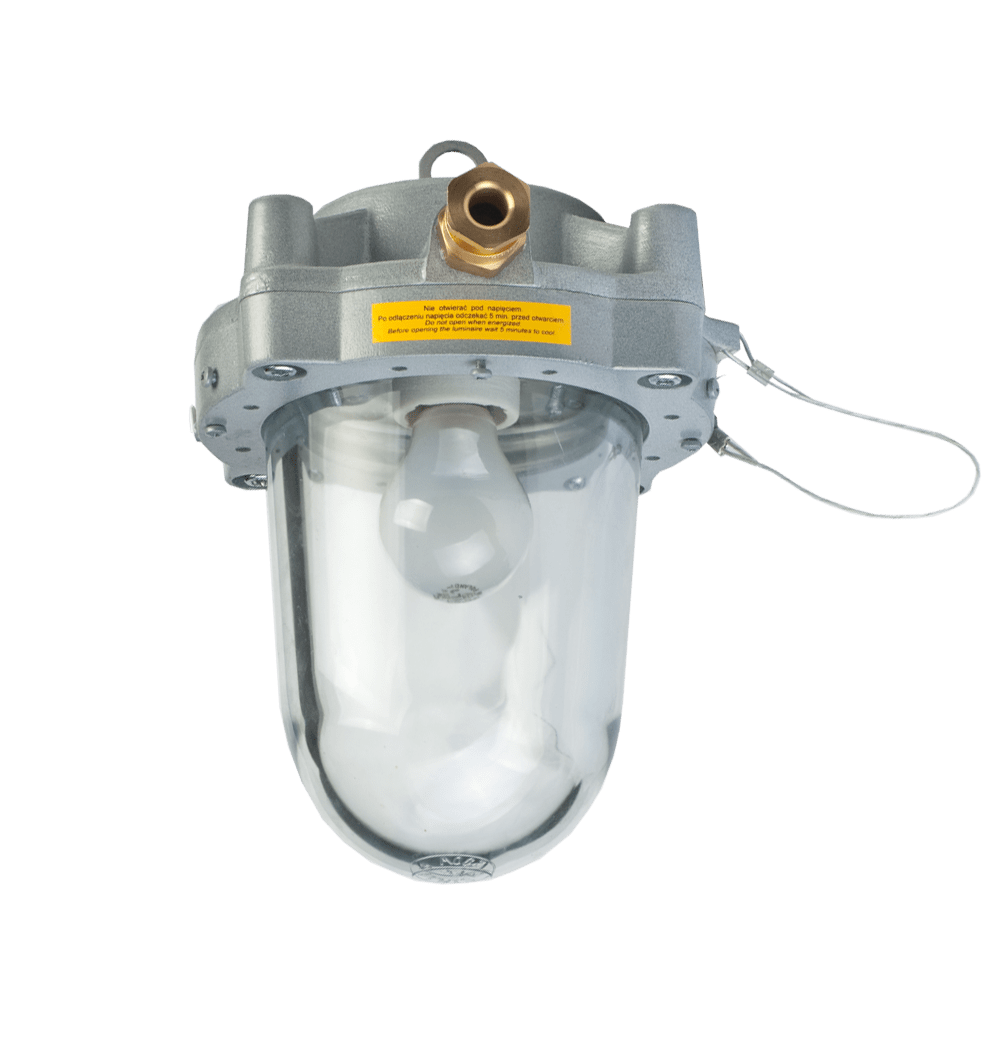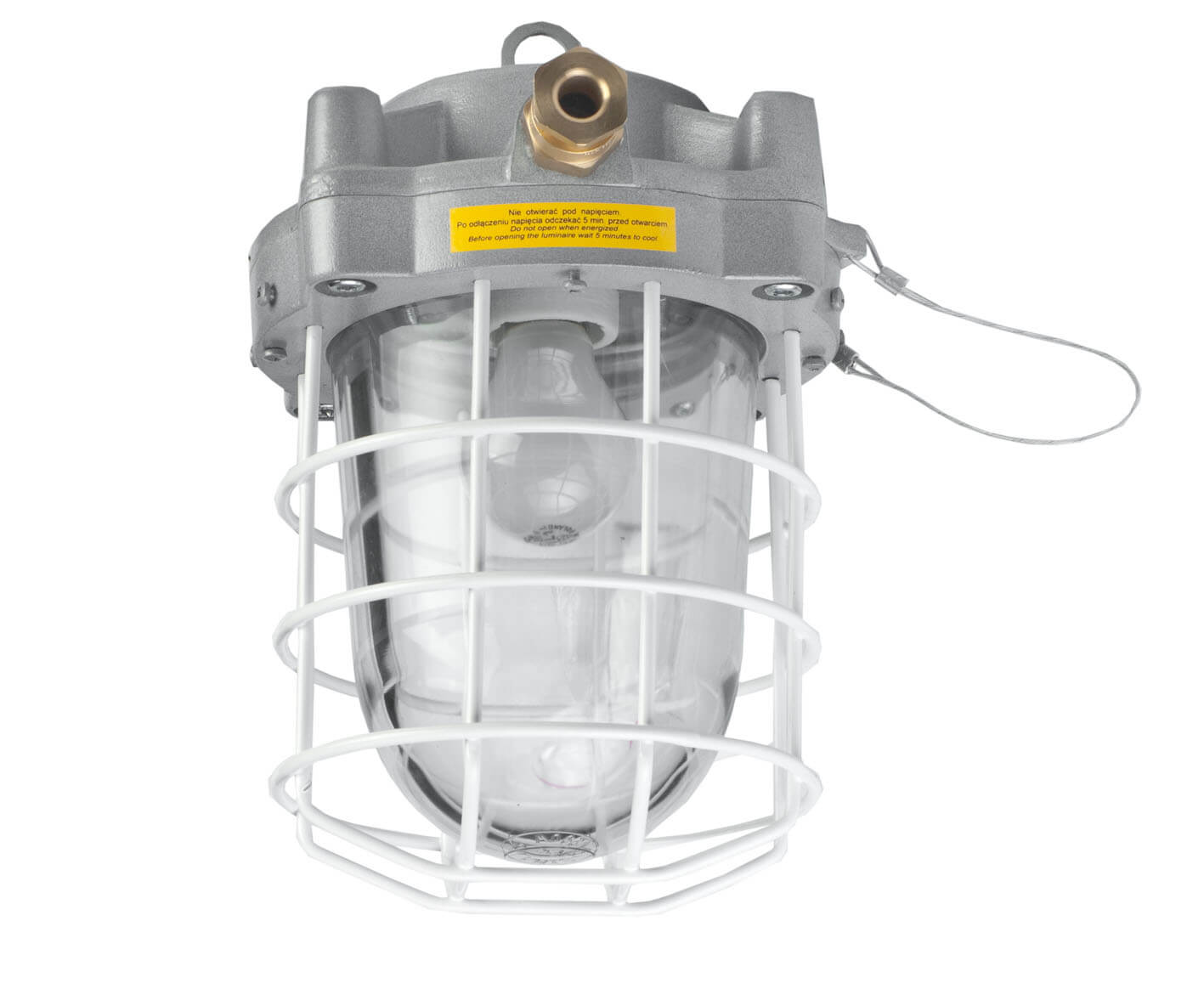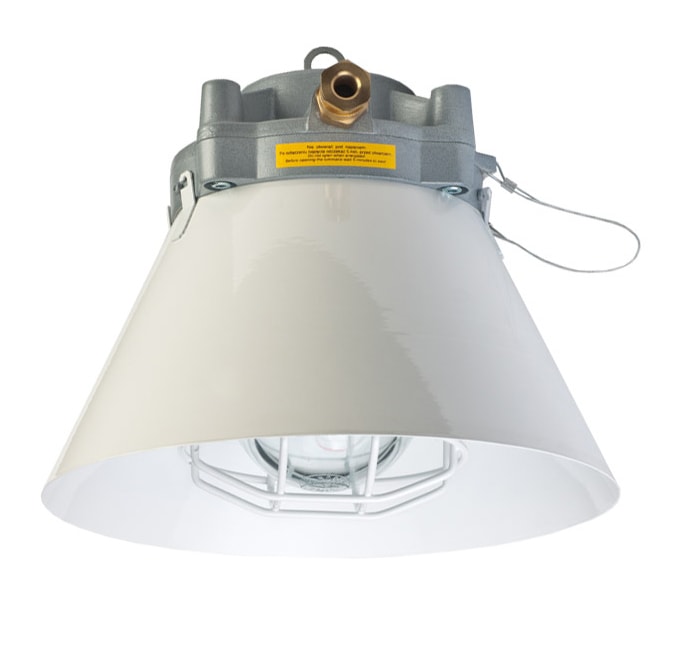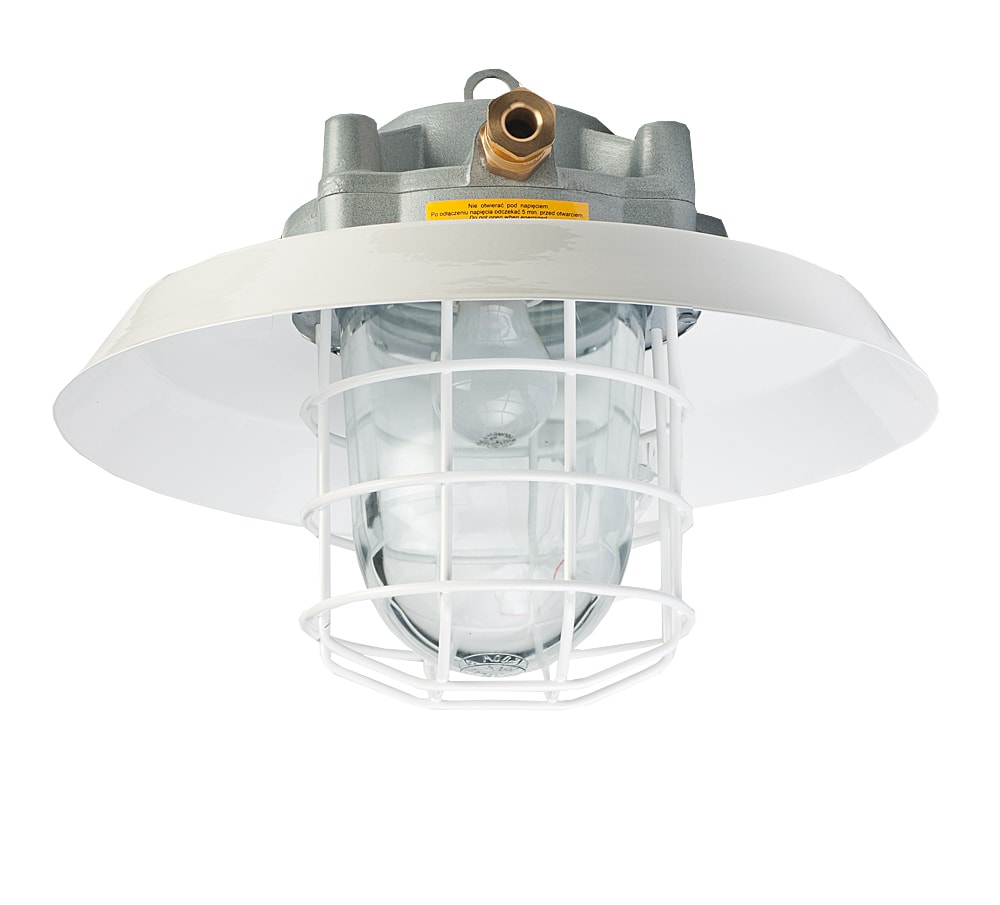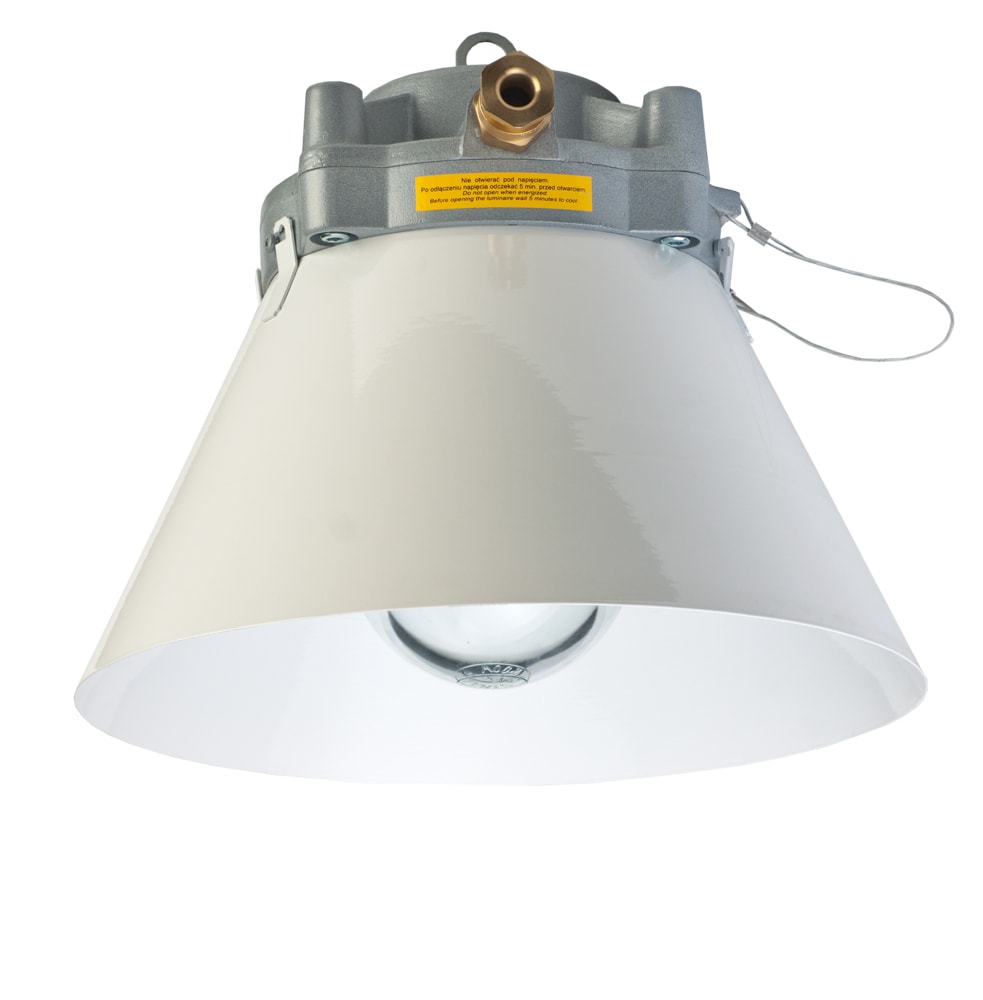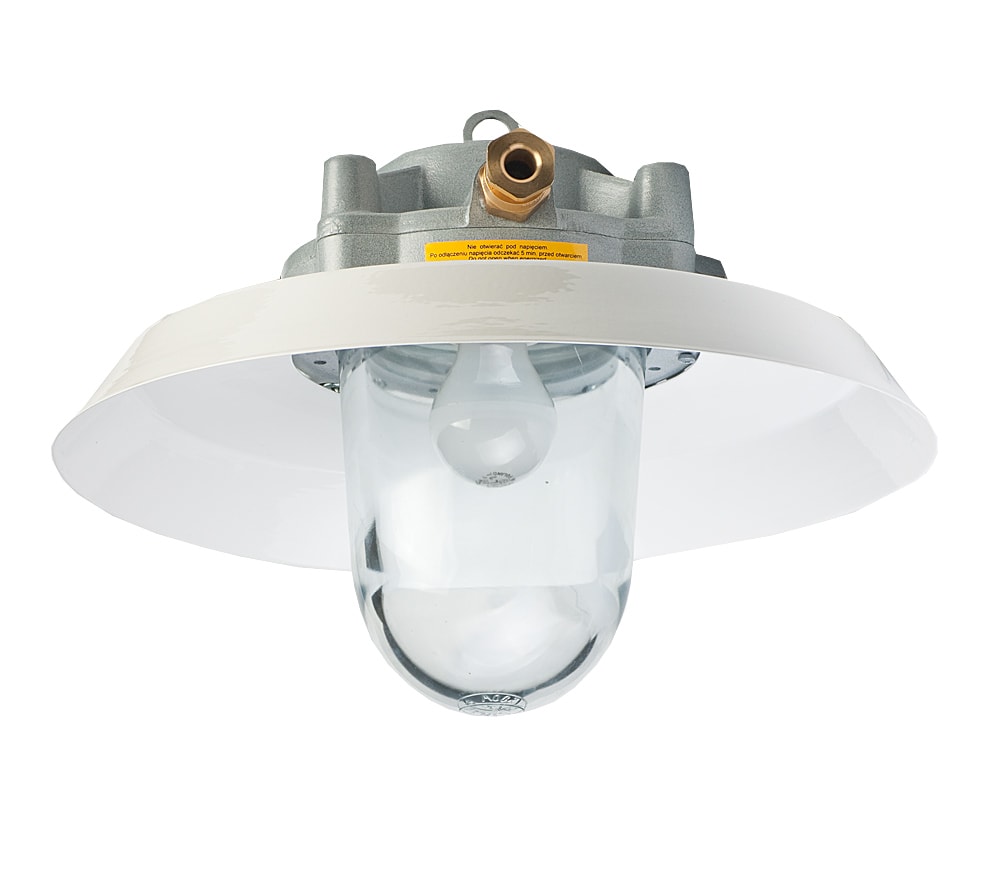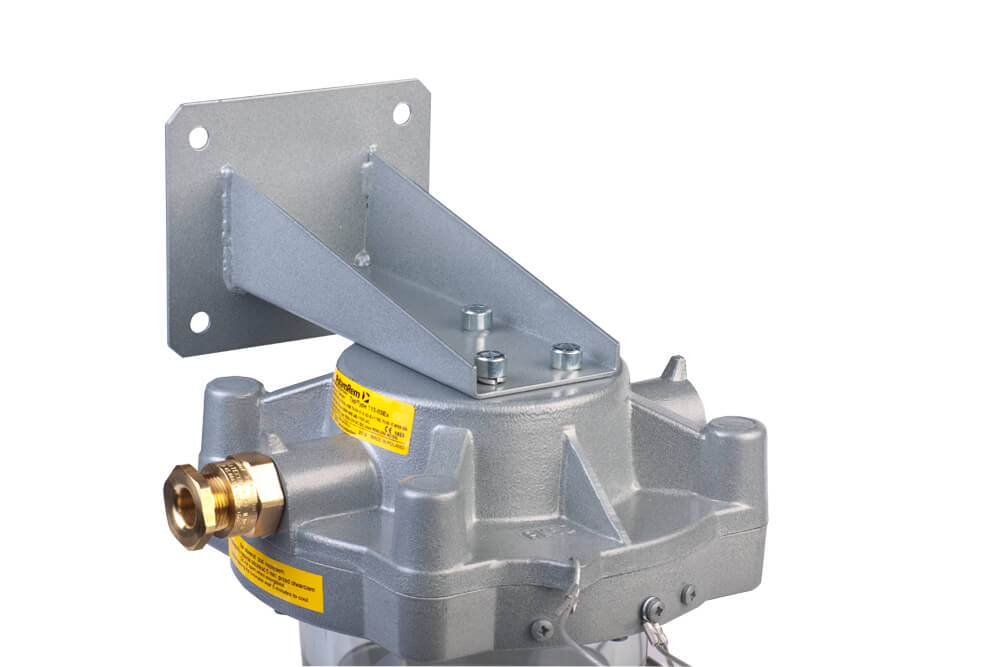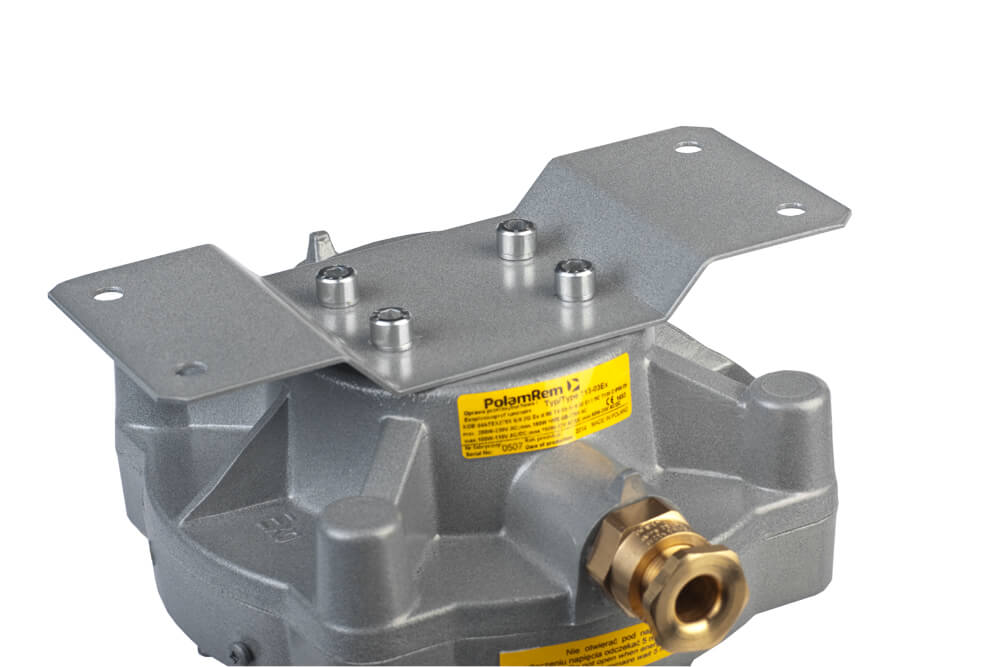 APPLICATION
The luminaire designed for industrial areas lighting and facilities, also outdoor spaces with an explosion hazard of gases, vapours and flammable fogs mixed with air and inflammable dust and fibers mixed with air.
Hazardous zones: 1,21; 2,22.
TECHNICAL DATA
Type of housing: gas: Ex d dust: Ex t
Explosion group: gas: IIB, IIA dust: IIIC, IIIB, IIA
Temperature class: T4, T3, T2, T1
Max surface temperature: 135⁰C
Protection level: gas: Gb dust: Db
Protection degree: IP 66
Ambient temperature: from -20°C to +40°C
MOUNTING
Suspended luminaire.
BUILDING
Housing: aluminium powder painted casting
Diffuser: borosilicate glass
CERTIFICATES
CNBOP, ATEX
OPTIONS
Bracket for wall or ceiling installation, ending wiring – 113-03 Ex/C/W.
Bracket for wall or ceiling installation, through wiring – 113-04 Ex/C/W.
ADDITIONAL EQUIPMENT
OP flat reflector
OS cone reflector
113/173 steel wire guard