TLP 44 MLED
Dustproof and watertight luminaire with LED light source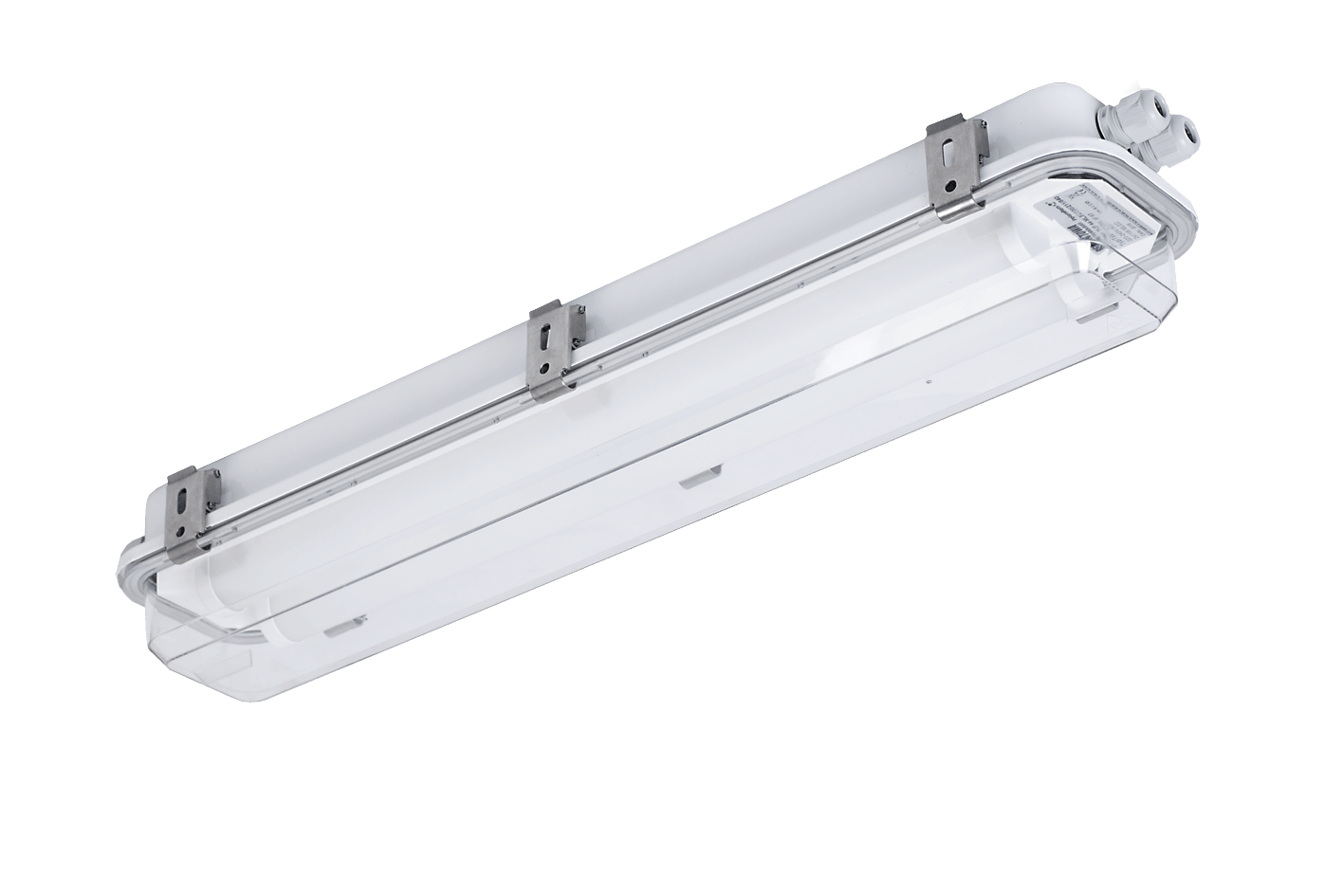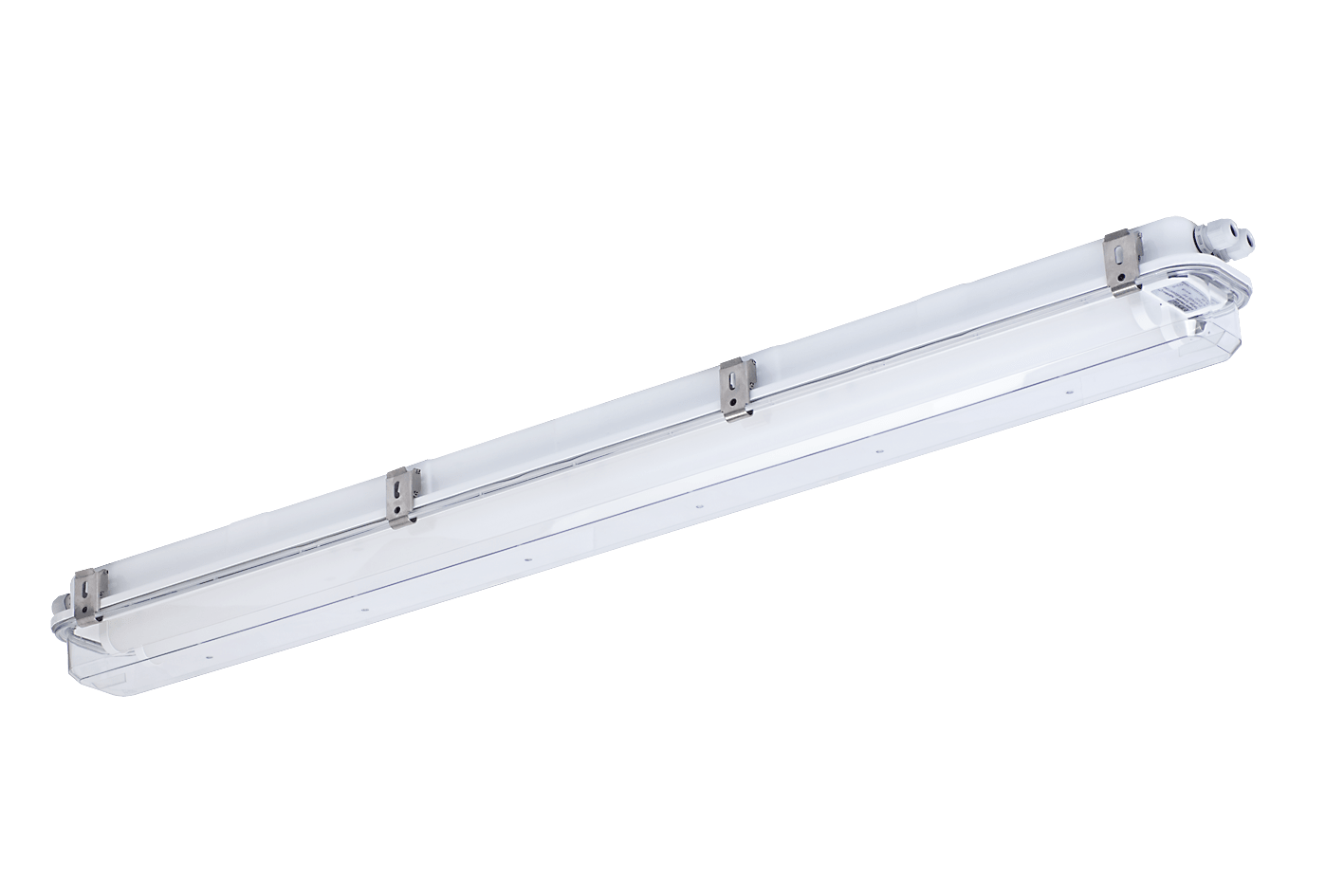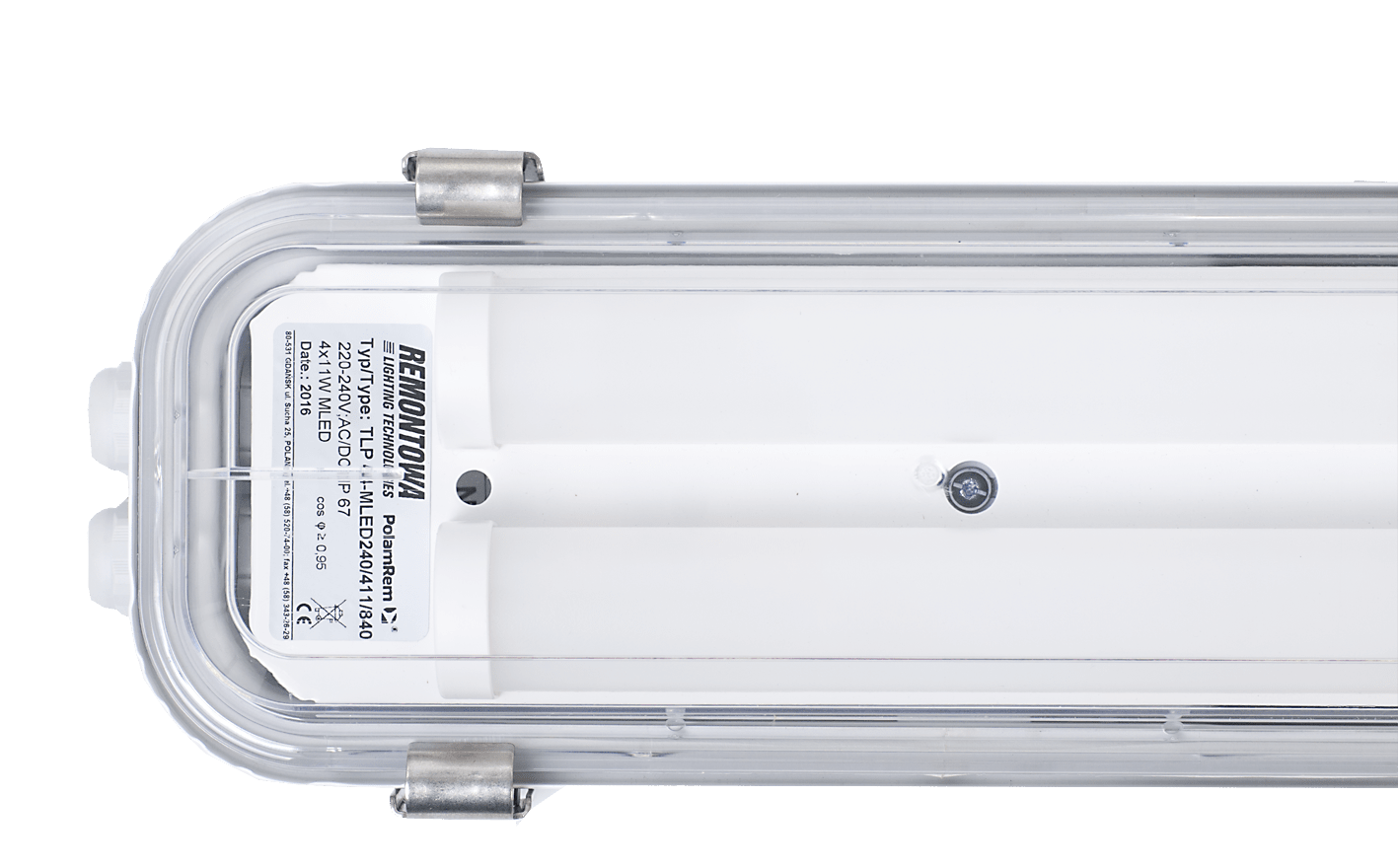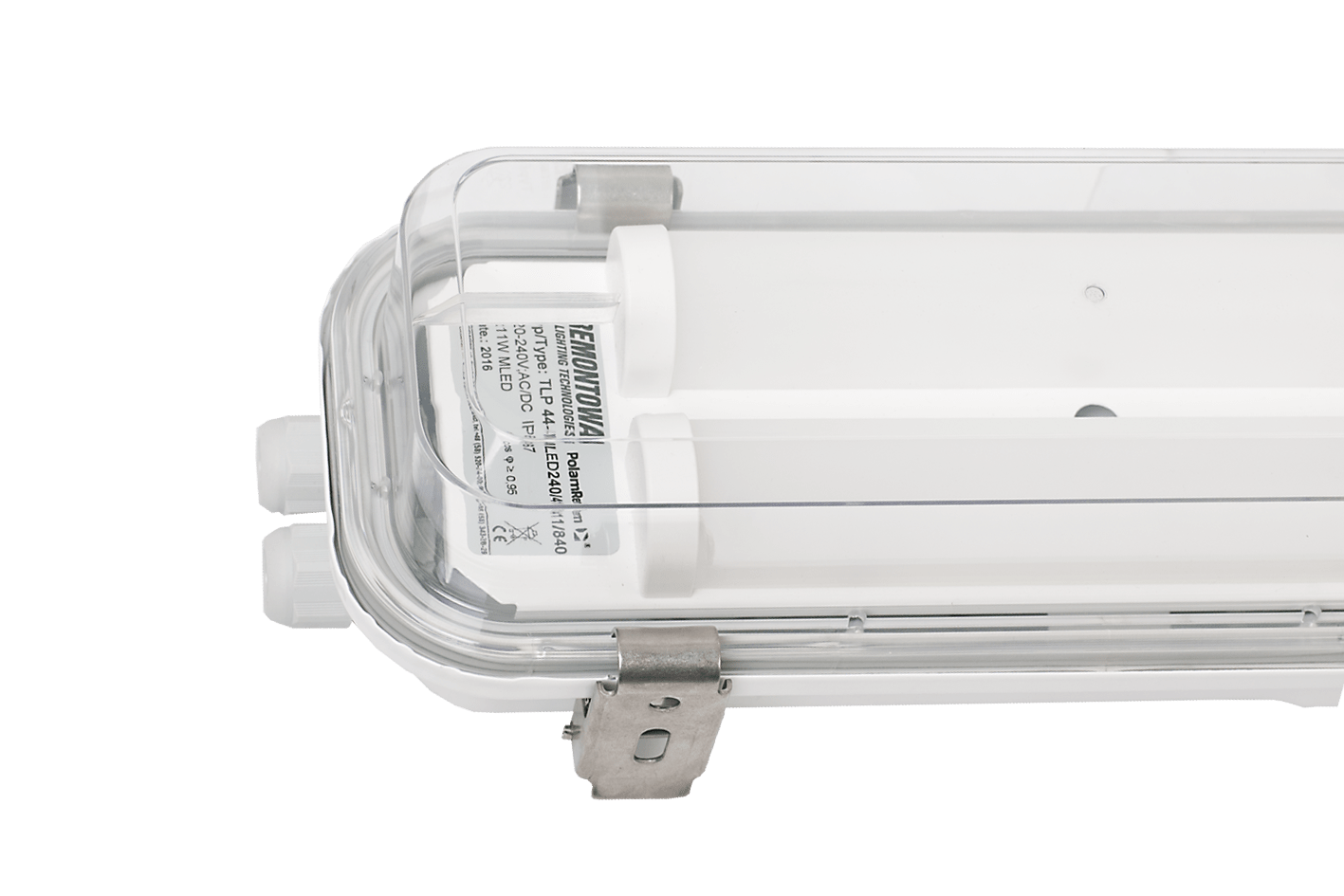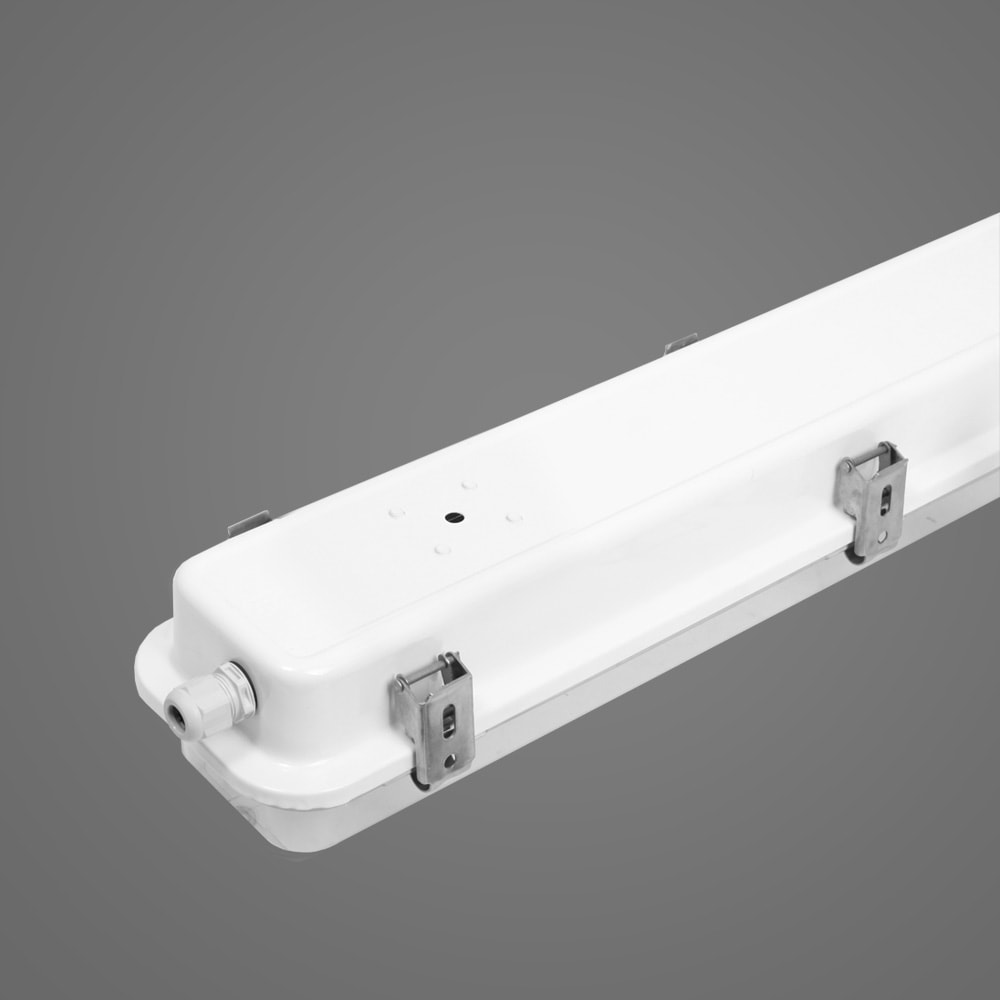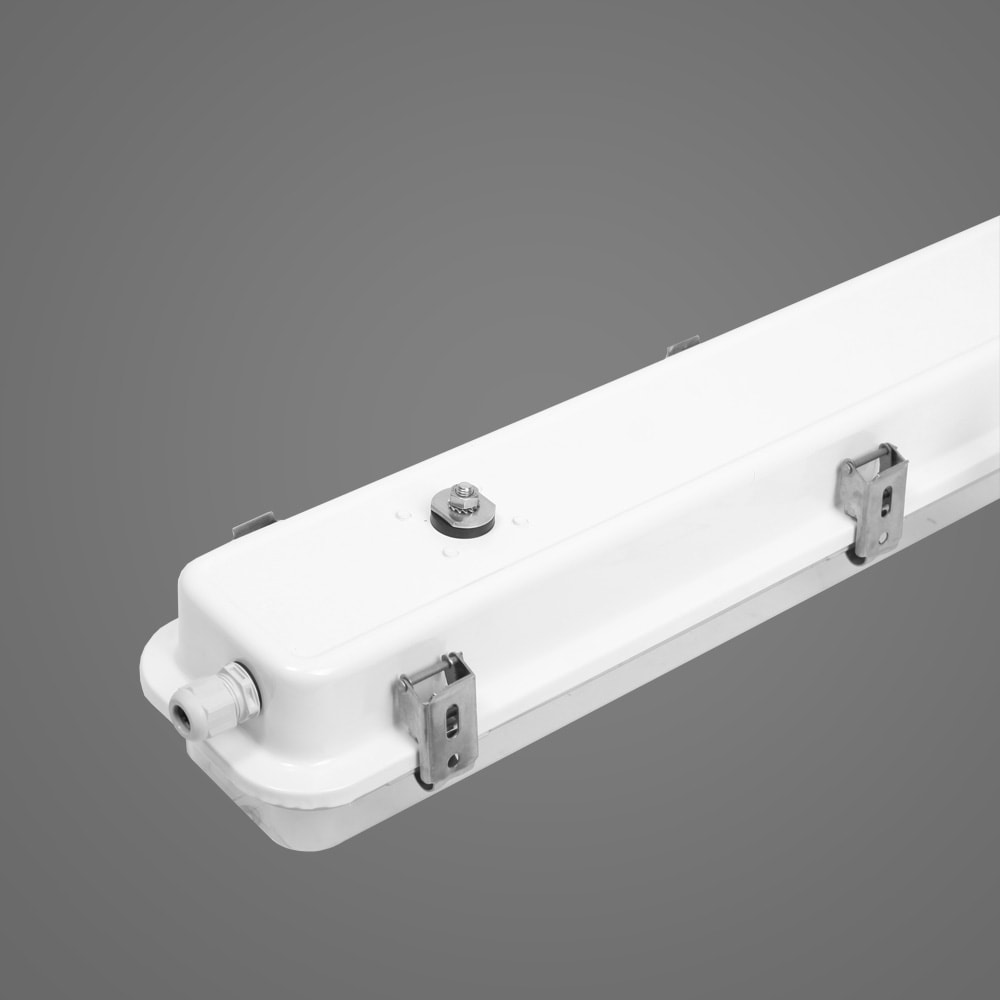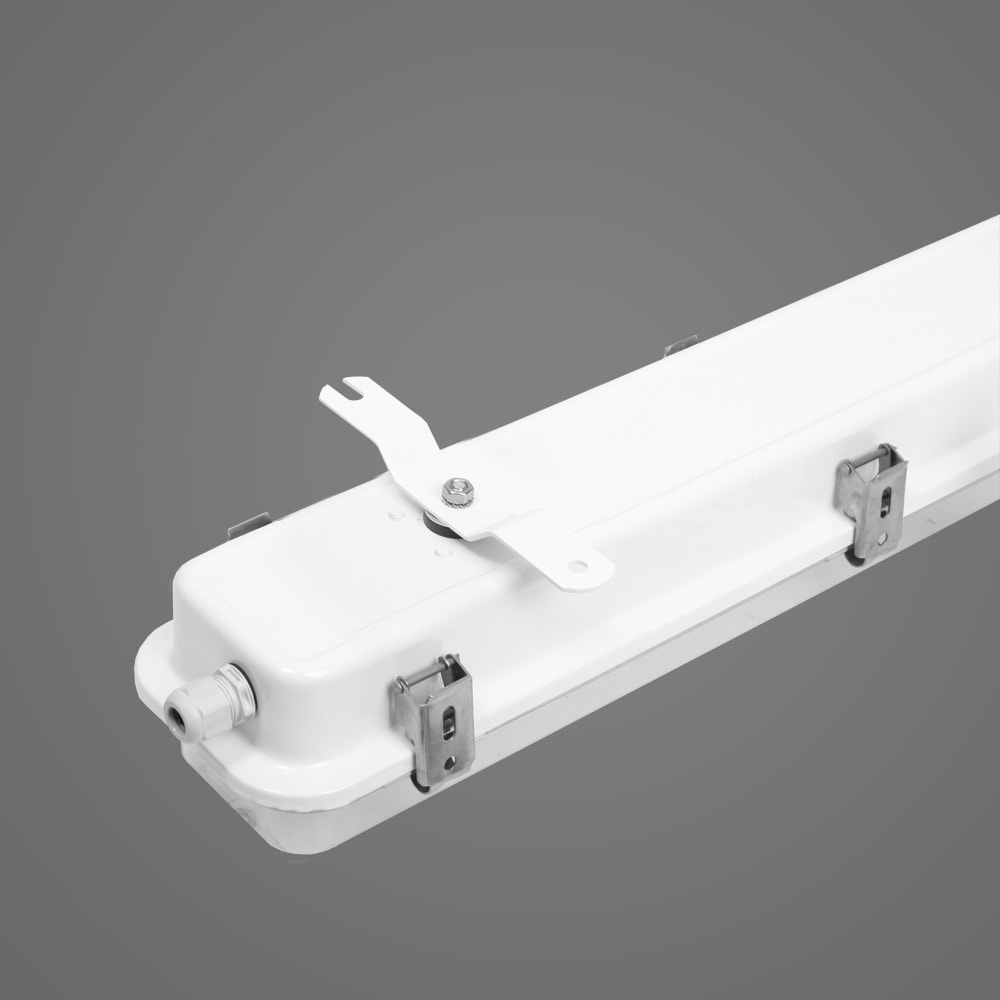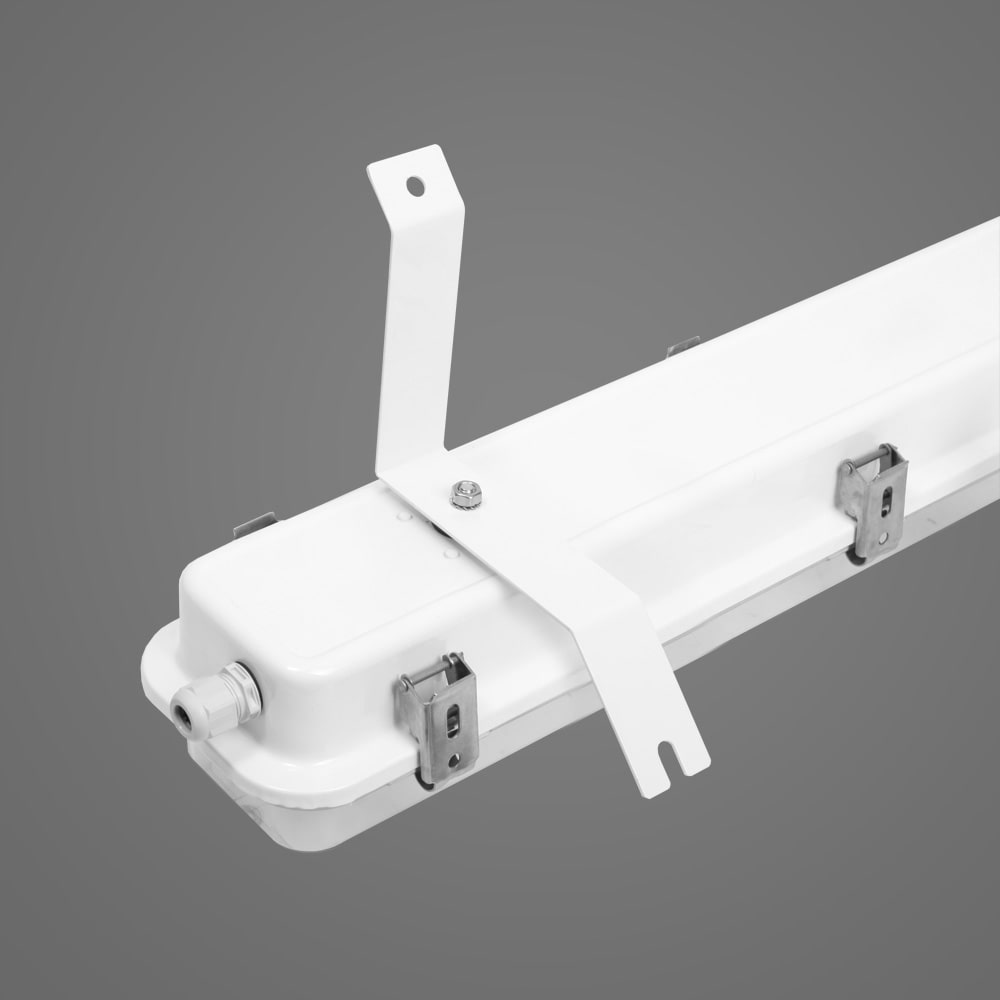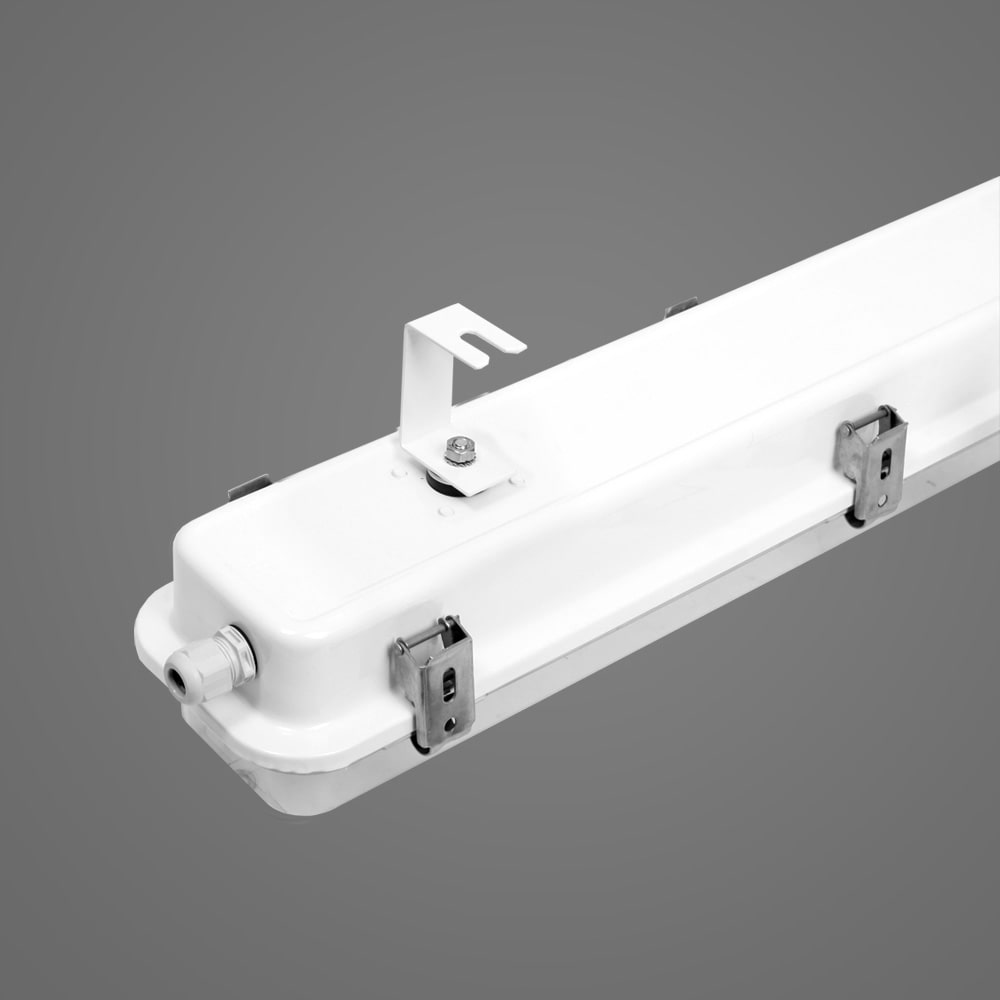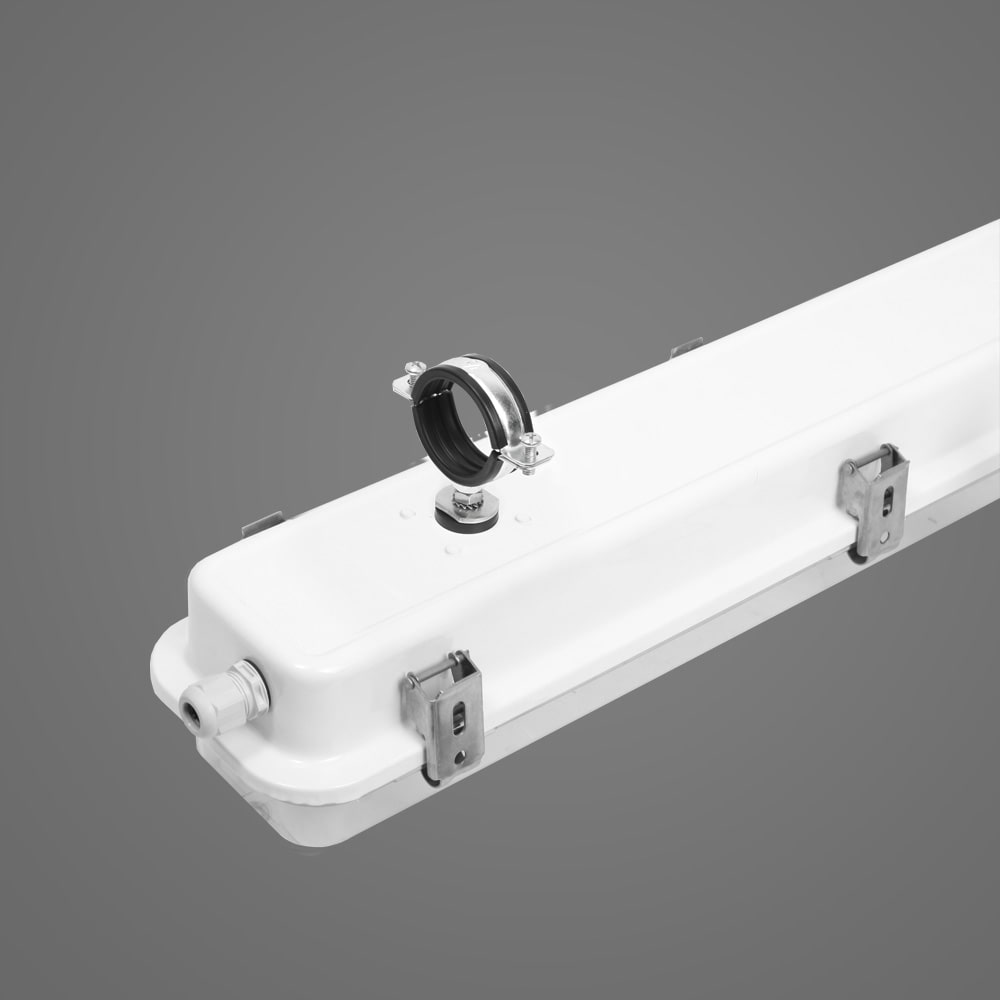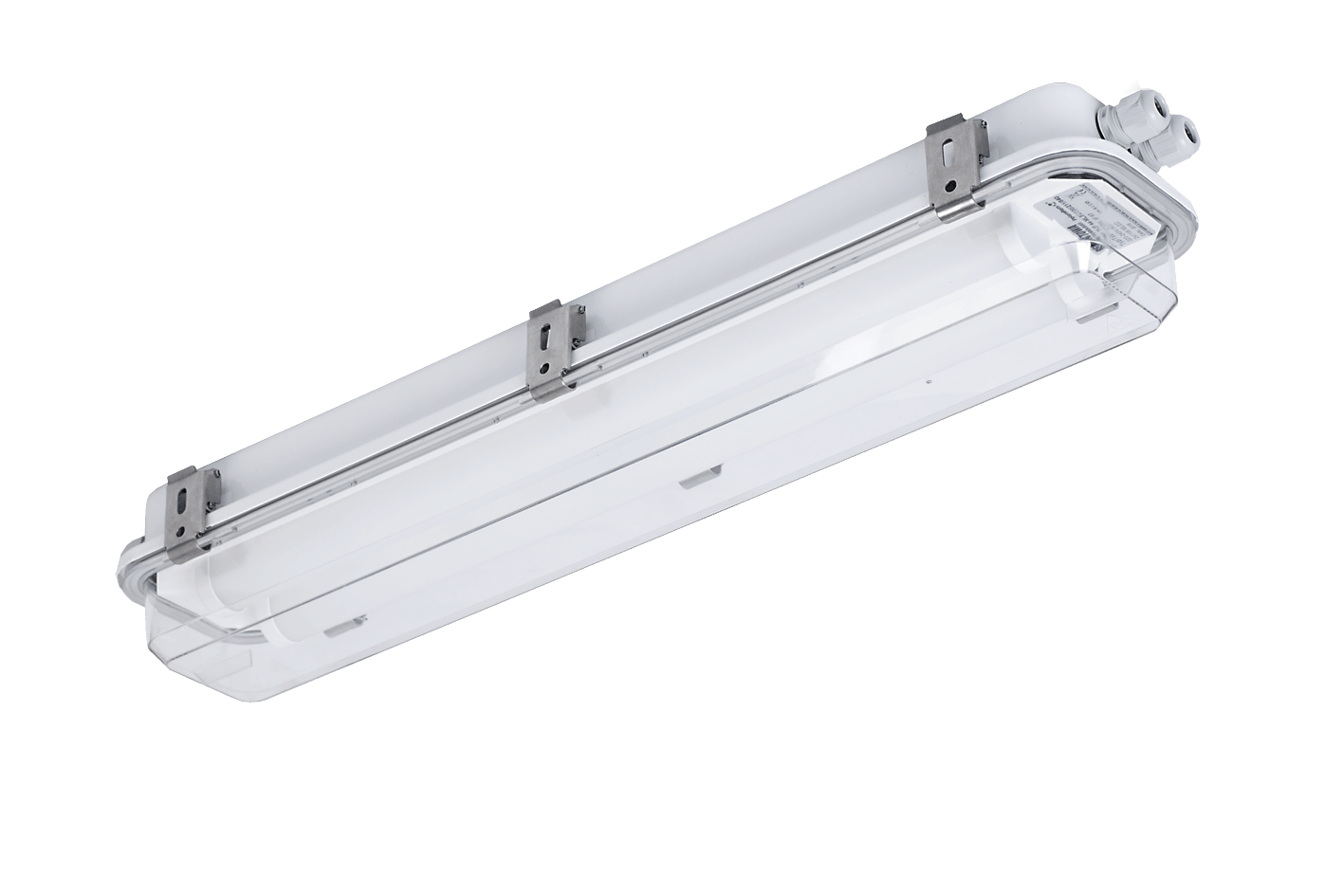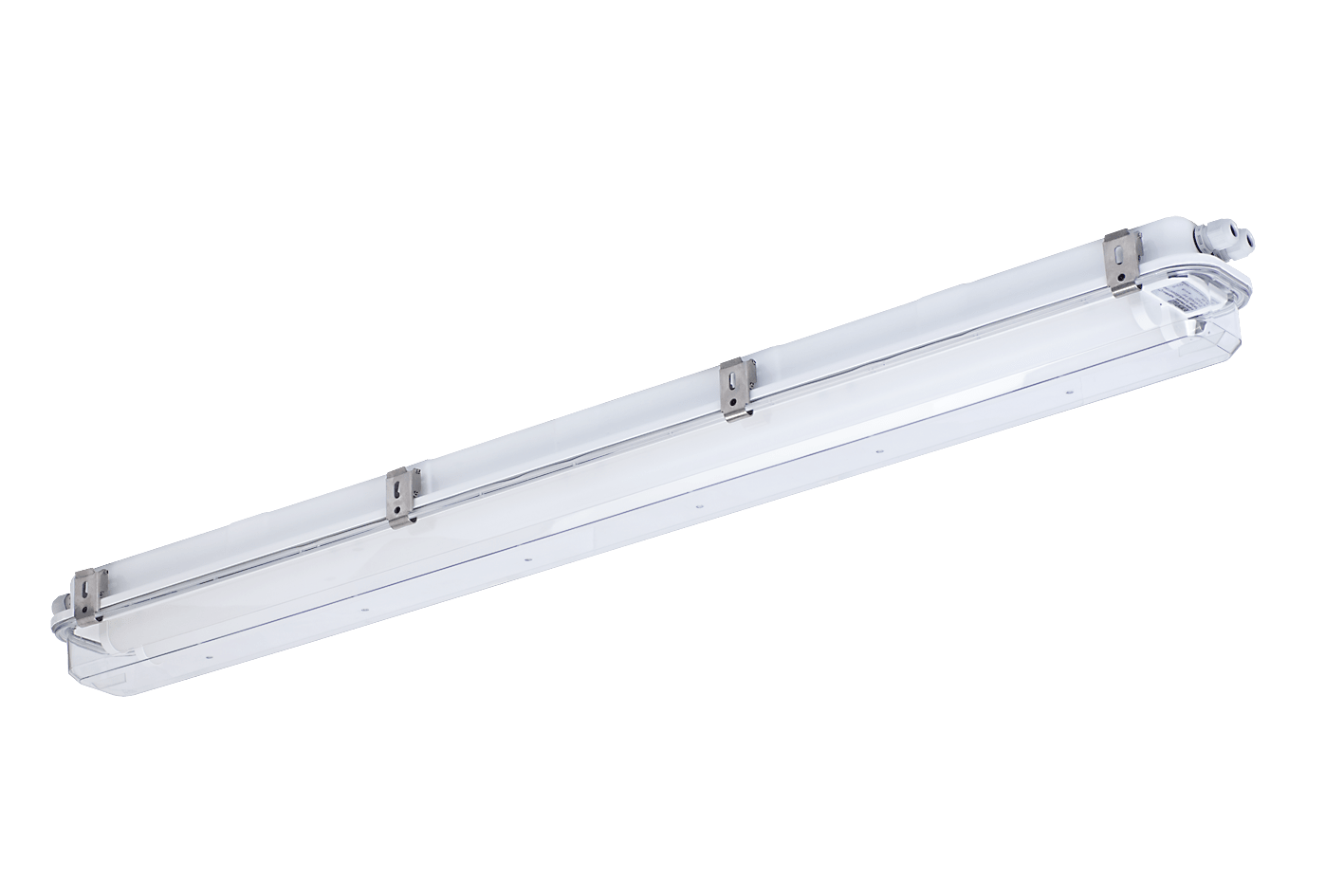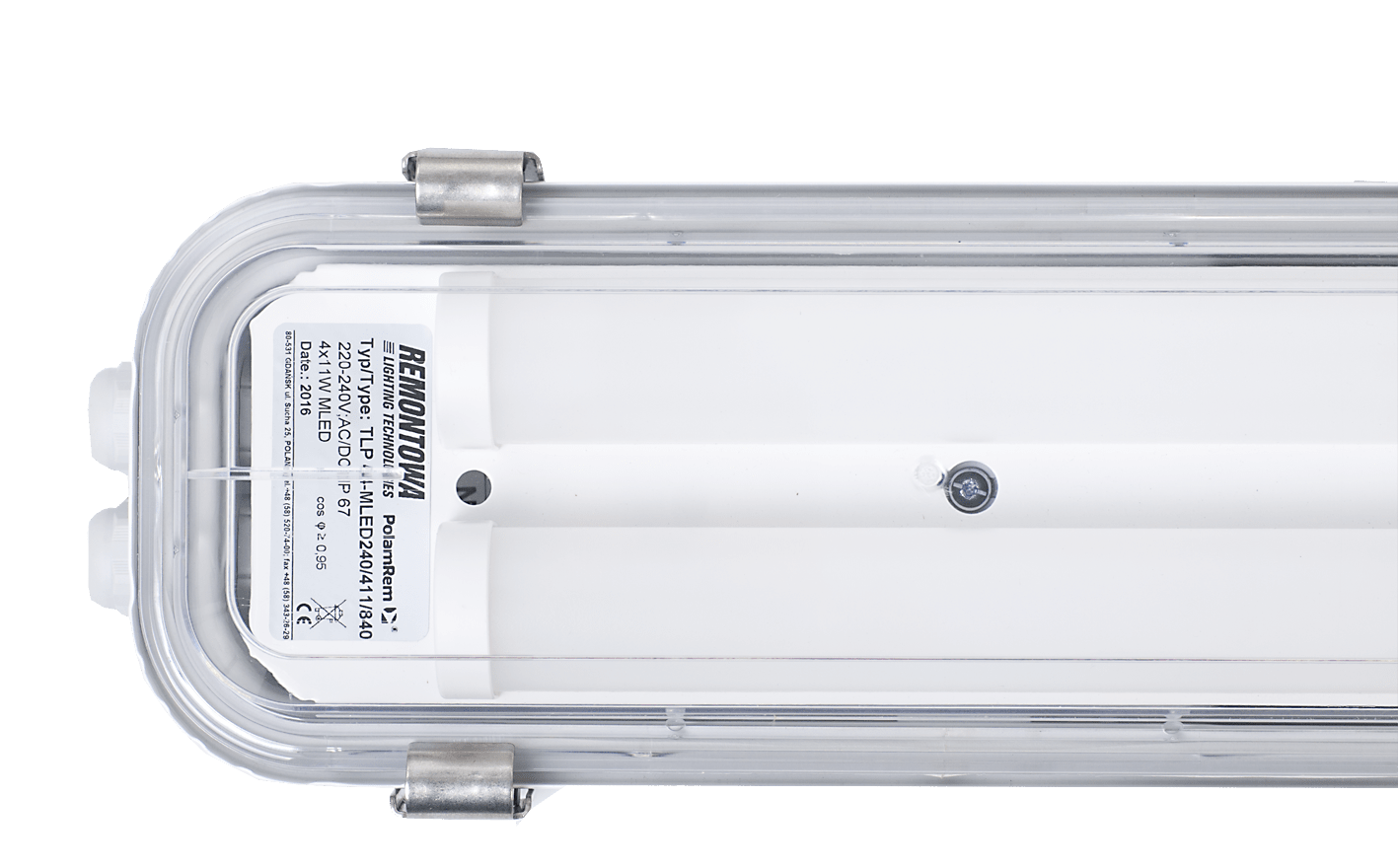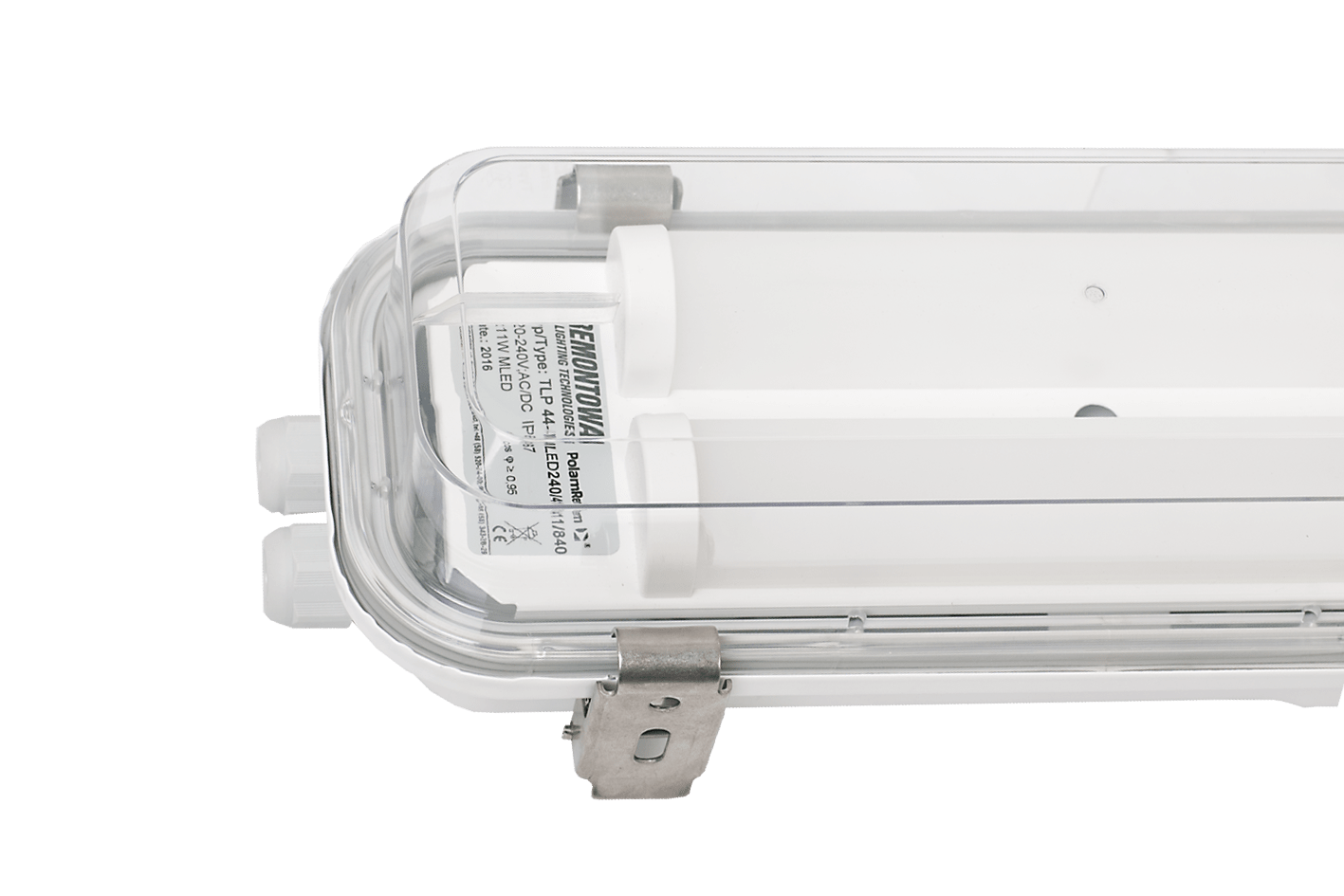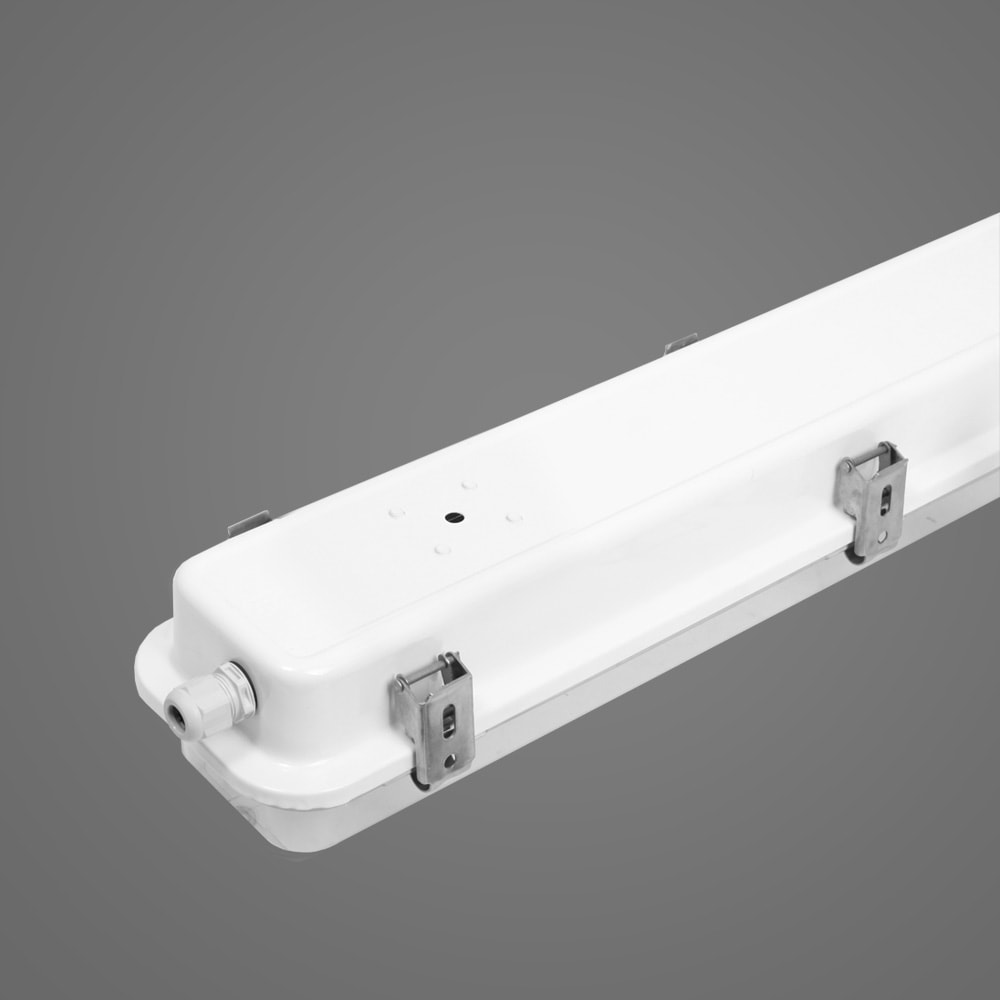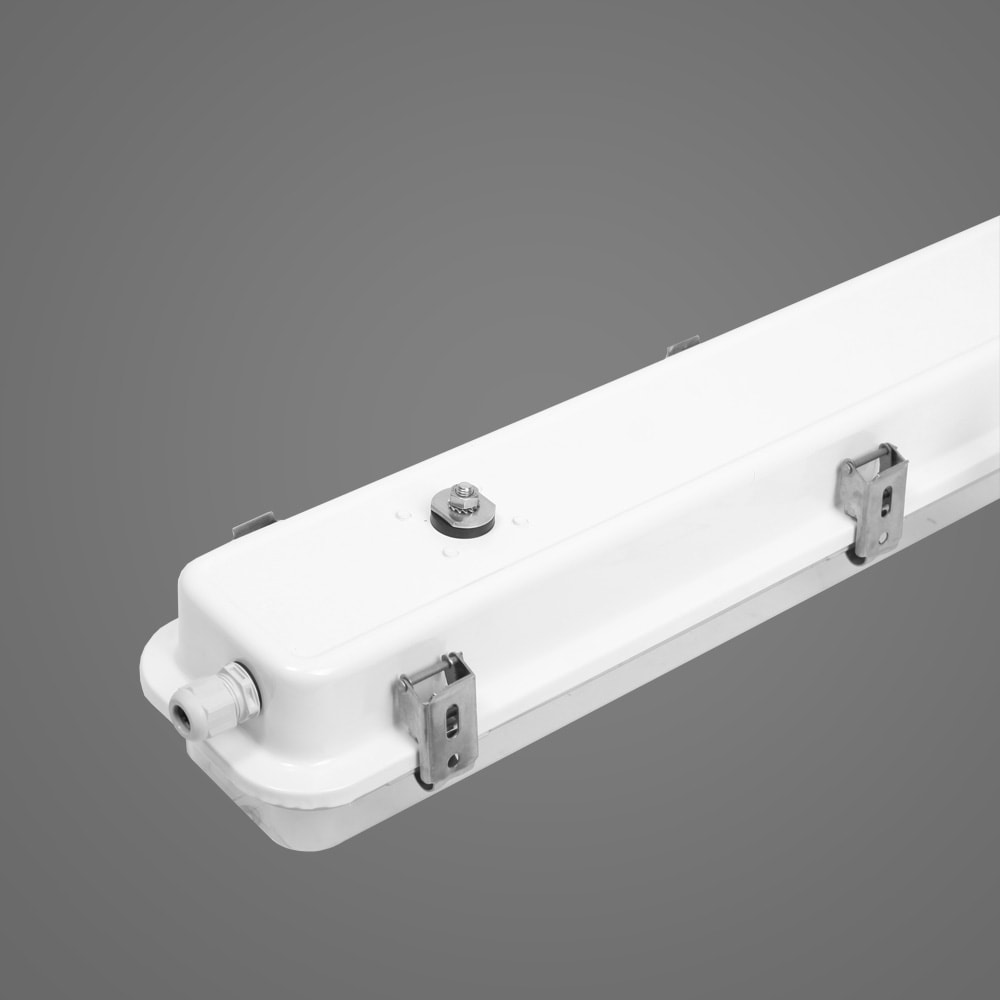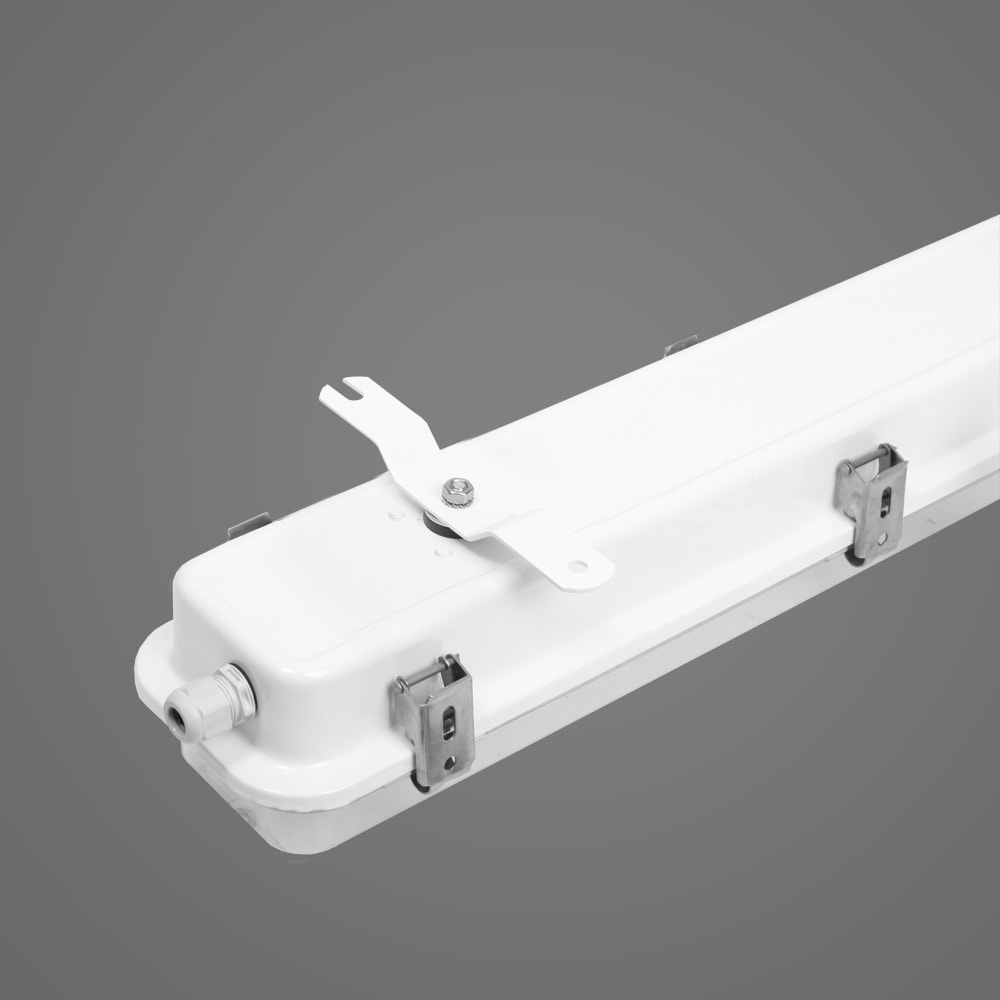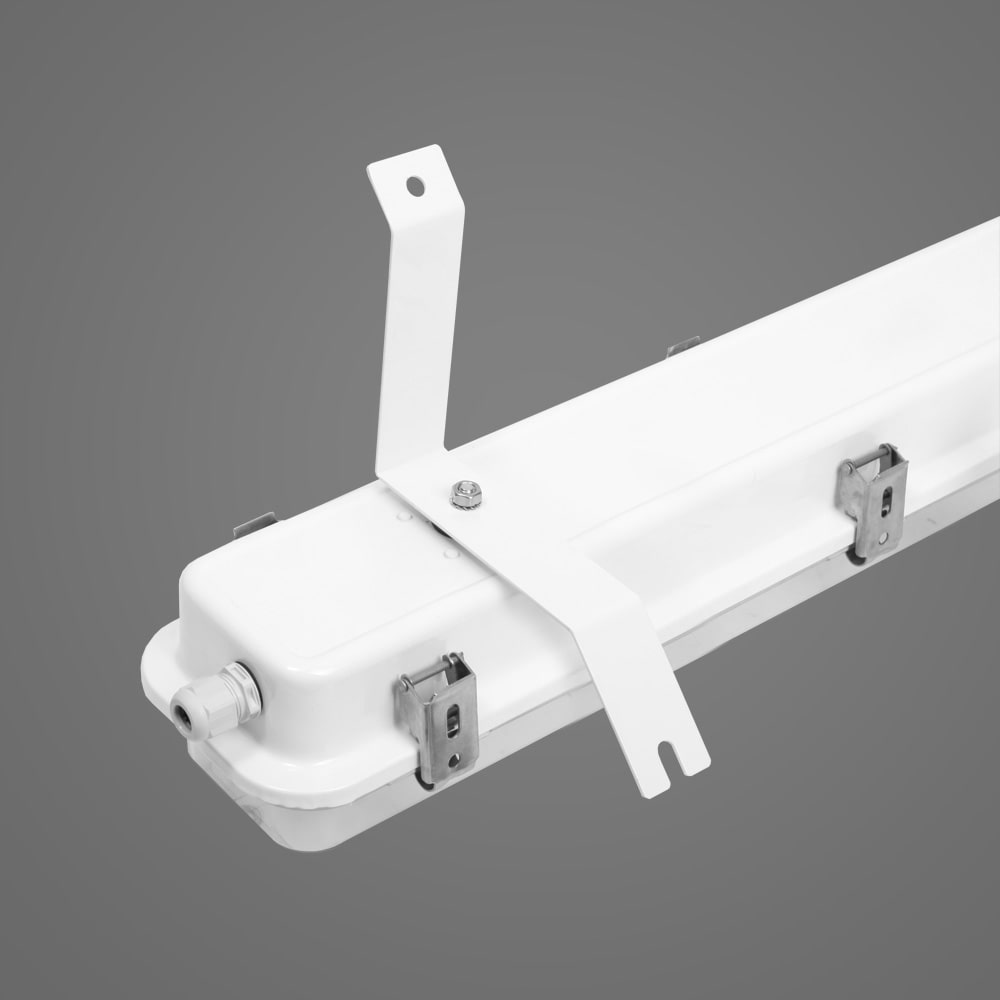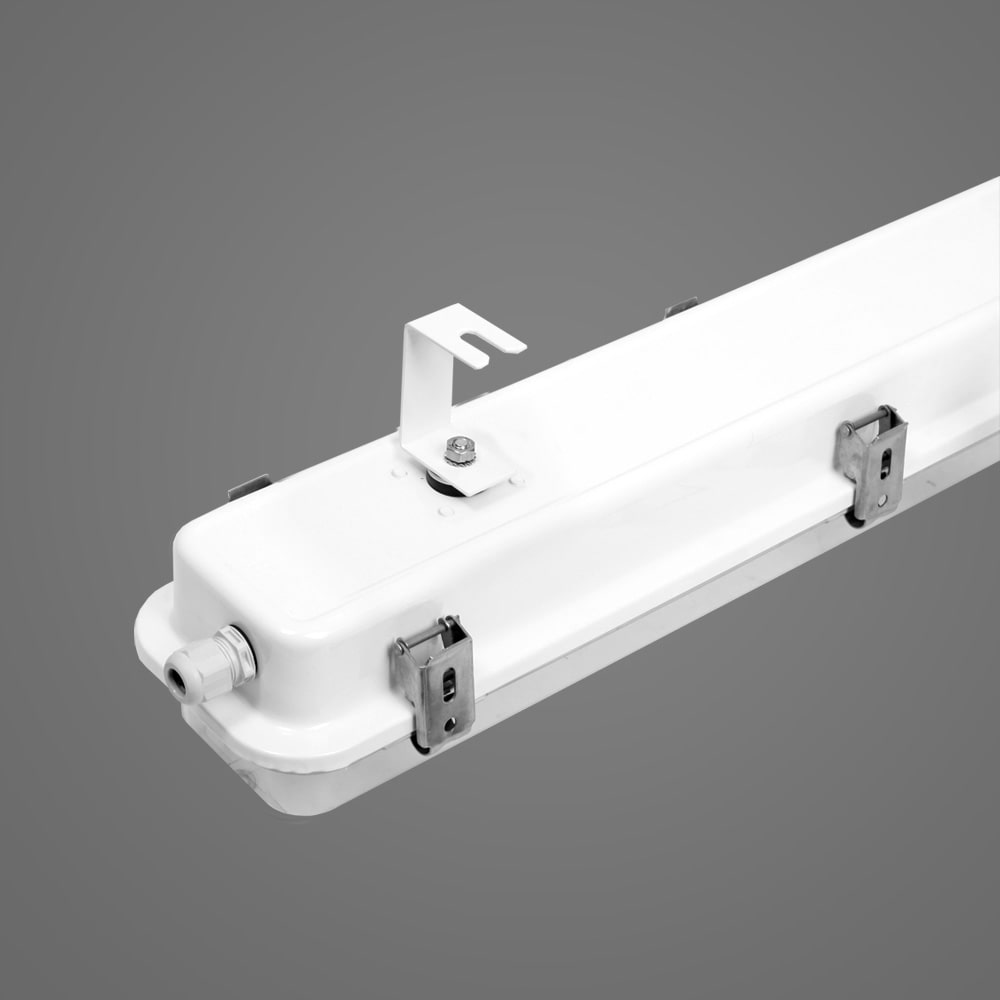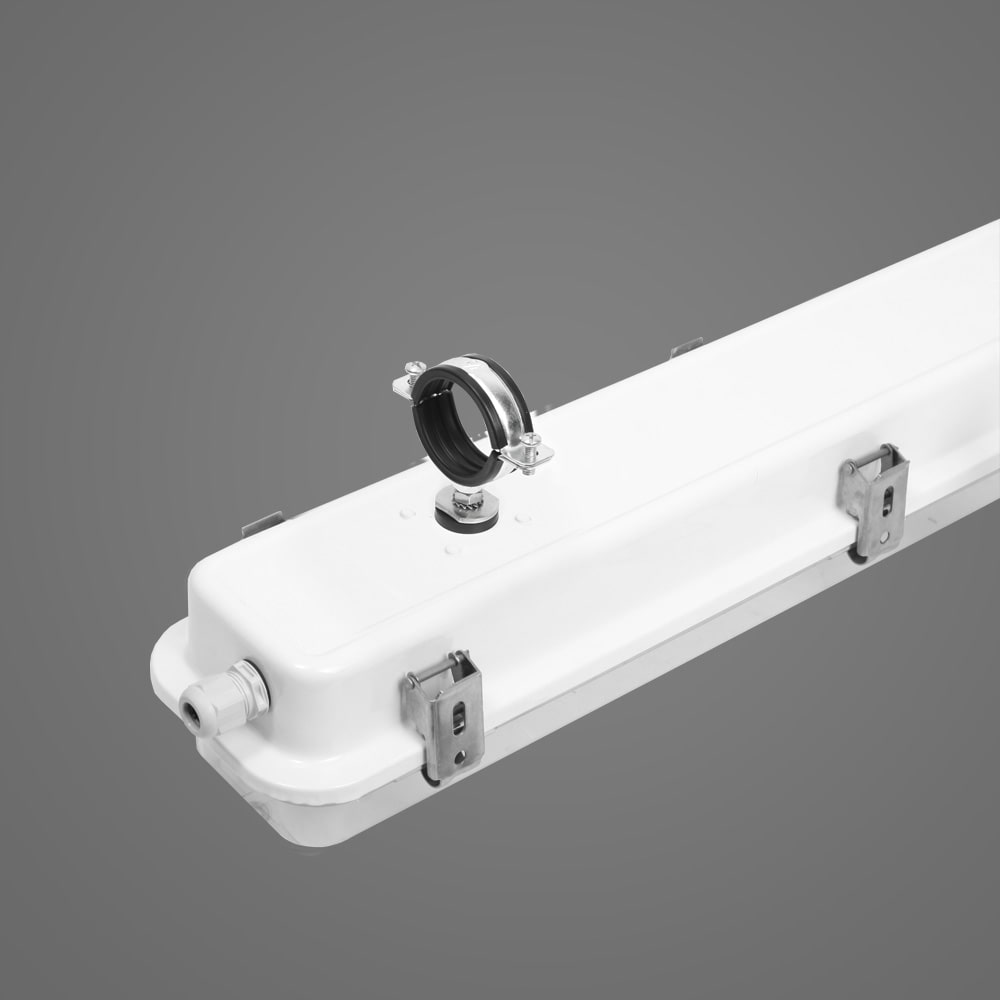 APPLICATION
Dustproof and watertight luminaire with energy-efficient LED light source. Designed to light industrial facilities, utility rooms: warehouses, production spaces, workshops, pathways and open areas partially protected against the weather – ie .: sheds, roofing, etc.
For areas fully exposed to the weather conditions see dedicated version TLP 44 MLED…/KAWN (separate catalogue card)
TECHNICAL DATA
Protection degree: IP 67
Protection class: I
Power factor: ≥ 0,90
Ambient temperature: from -25°C to +40°C
Ambient temp. for luminaires with a battery: from 0⁰C to +40⁰C
Luminaire efficiency up to 130 lm/W
MOUNTING
Luminaire is equipped with mounting bolt kit. Dedicated brackets are ordered separately (zinc coated steel housing only).
Stainless steel version is equipped with welded "w" type bracket.
BUILDING
Housing: zinc coated steel sheet, powder painted
Diffuser: strengthened polycarbonate UV stabilized
Closing clips: stainless steel
Mounting plate: : zinc coated steel sheet, powder painted
Luminaire equipped with diffused covers mounted on LED panel for light pattern shapping and reducing glare.
OPTIONS
Stainless steel housing
Colour temperature 3000K
Emergency unit 3h
ADDITIONAL EQUIPMENT
Brackets for zinc coated steel housing:
W bracket
Eyelet sling
³/2" stainless pole bracket
Slanting bracket
Angular bracket