TLP 02
Dustproof and watertight luminaire with LED light source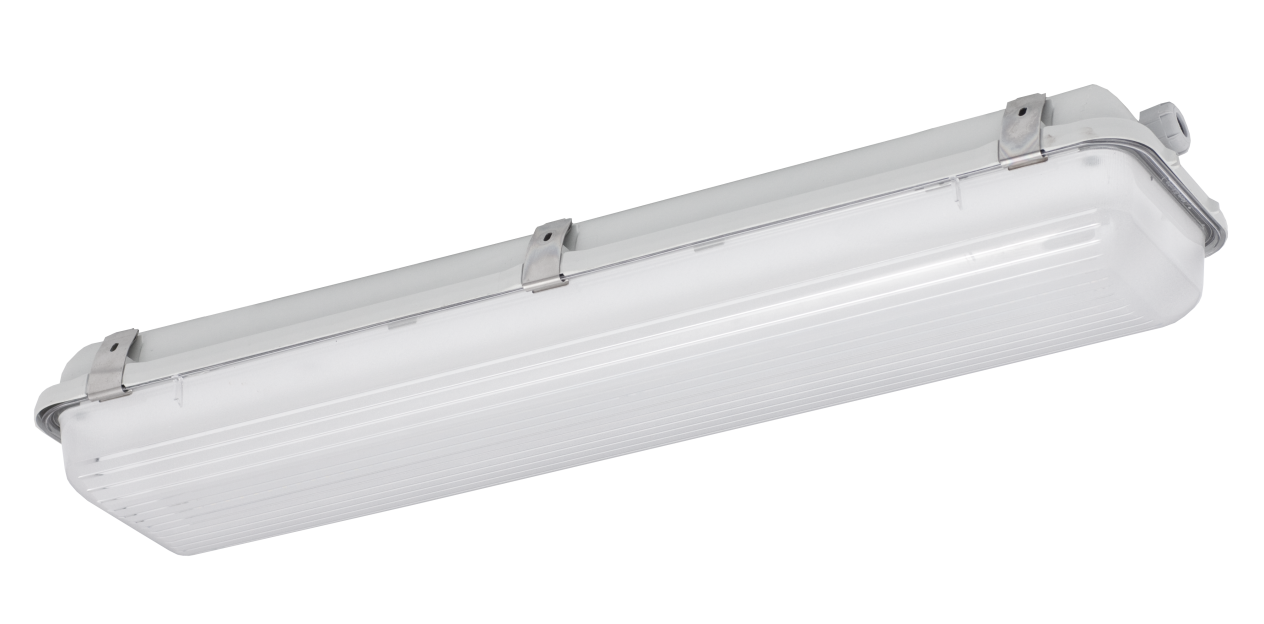 APPLICATION
The top luminaire in the reinforced plastic housing. Equipped with energy efficient LED light source. Suitable for lighting industrial premises and areas of any industry: heavy industry (construction, chemical, fuel and energy [power plants, CHP plants], electrical engineering, defence, metallurgical, mineral, etc.) , as well as in manufacturing facilities, workshops, production halls, passageways, assembling plants.
Sealed casing IP 66 makes it perfect for the highly dusty interiors and outdoor spaces partially protected against weather conditions, i.e. sheds, roofing, etc. Three lengths of the housing and a range of power provide a wide choice of applications, depending on the height of the illuminated site, brightness requirements, and the installation possibilities.
TECHNICAL DATA
Protection class: I
Protection degree: IP 66
Power factor: > 0,95
Ambient temperature: from -25°C to +40°C
Ambient temp. for luminaires with a battery : from 0⁰C to +40⁰C
Luminaire efficiency up to 180 lm/W
MOUNTING
Luminaire for direct installation on ceiling, wall.
BUILDING
Housing: polyester strenghtened by fibreglass
Diffuser: transparent PMMA and PC polycarbonate
Closing clips: stainless steel
OPTIONS
Emergency unit 3h
Colour temperature 3000K, 4000K