TIP 20-4010
Desk luminaire for reading maps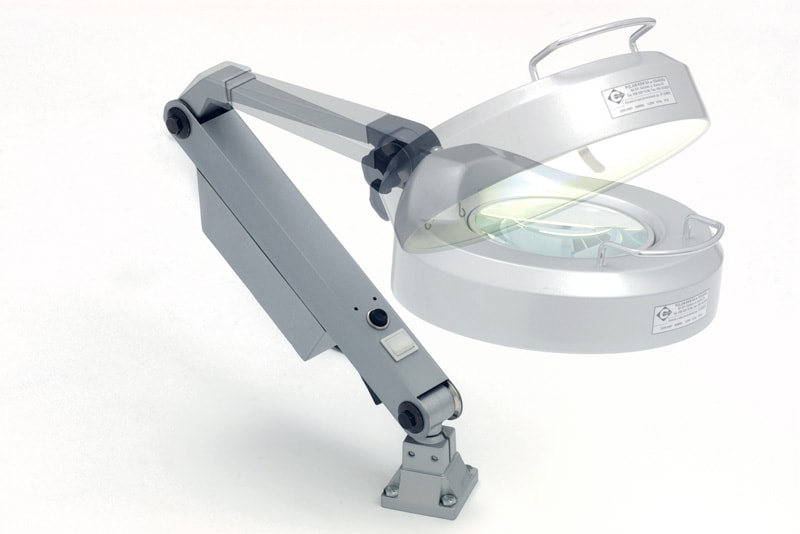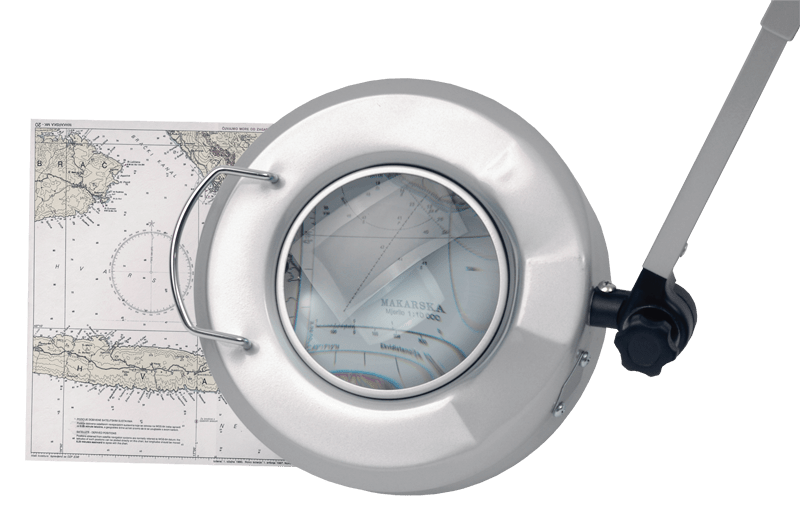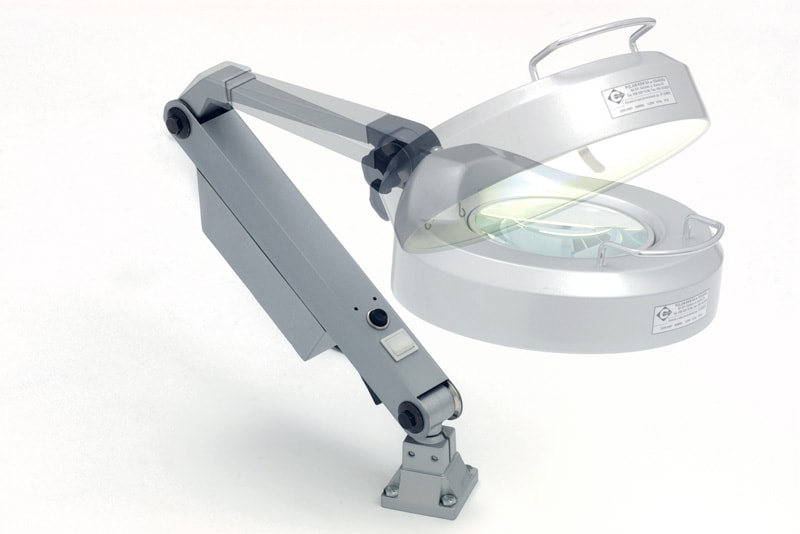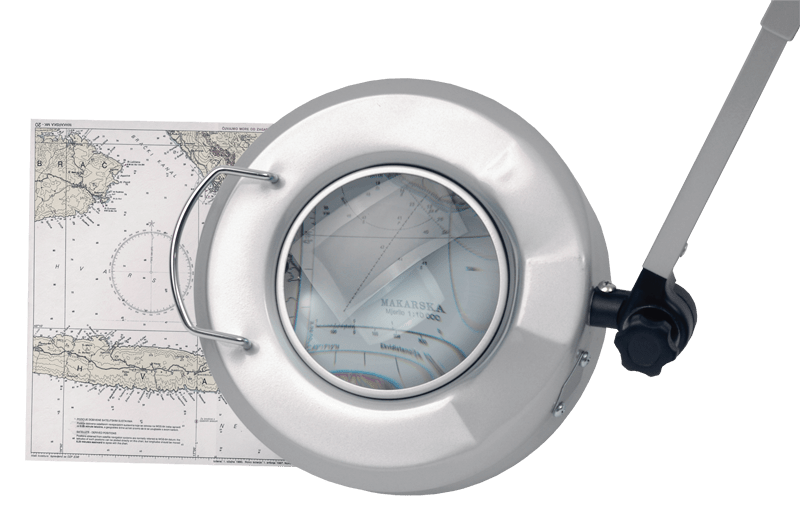 APPLICATION
The luminaire with LED source with magnifying glass with light direction regulation. Designed for work place lighting especially for table with map lighting for navigation rooms of maritime units.
TECHNICAL DATA
Protection degree: IP 20
Protection class: I
Power factor: ≥ 0,85
Ambient temperature: to +45°C
MOUNTING
Four mounting holes Ø 5mm.
BUILDING
Base of housing: aluminium casting
Diffuser: steel, powder painted
Outigger: steel swage powder painted
Lens: 5 diopters glass
OPTIONS
Dimmer
ADDITIONAL EQUIPMENT
IRON base for mounting luminaire