DEP 28 MLED
Recesed luminaire for T8 LED lamps.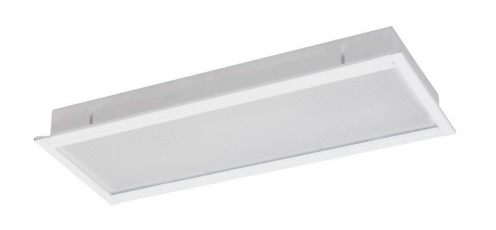 APPLICATION
Recesed luminaire for T8 fluorescent lamps. Designed for cabins, passenger facilities, bathrooms, corridors and other facilities with lining ceiling.
TECHNICAL DATA
Protection degree: IP 44
Protection class: I
Power factor: ≥ 0,85
Ambient temperature: to +45°C
MOUNTING
Four special brackets.
BUILDING
Housing: zinc coated steel sheet white powder painted
Shade: PMMA
Ballast: 230V, 50Hz magnetic
OPTIONS
3h emergency unit (A3)
Additional lamholder for emergency lighting
Electroni ballasts
Electrical equipment for different voltages