TIP 14 MLED
The luminaire for QT 9 low voltage halogen bulb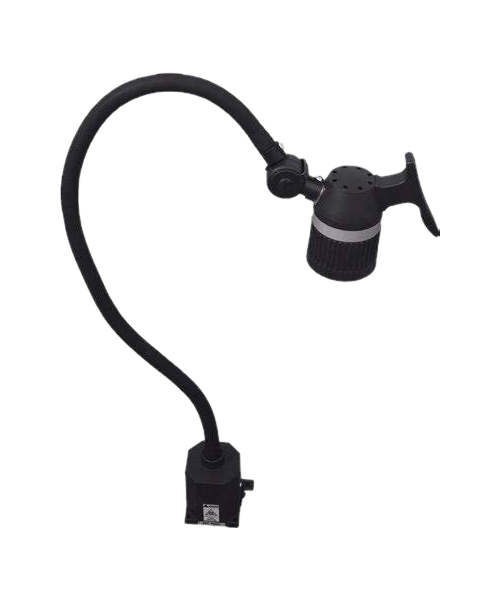 APPLICATION
The luminaire for QT 9 low voltage halogen bulp with adjustable lighting direction. Desighn for work place lighting, especially for map table lighting in navigation rooms from maritime units.
TECHNICAL DATA
Protection degree: IP 20
Protection class: III
Power factor: 1
Ambient temperature: to +45°C
MOUNTING
Four mounting holes Ø 5mm.
BUILDING
Base of housing: black plastic
Light screen: black plastic
Reflector: aluminium
Diffuser: transparent glass resistent to high temperature
Outrigger: steel goose arm coated by black plastic
OPTIONS
Transformer
Dimmer
ADDITIONAL EQUIPMENT
Red filter
Outigger for wall mounting