VGP 76
Ballast unit for floodlights for high pressure lamps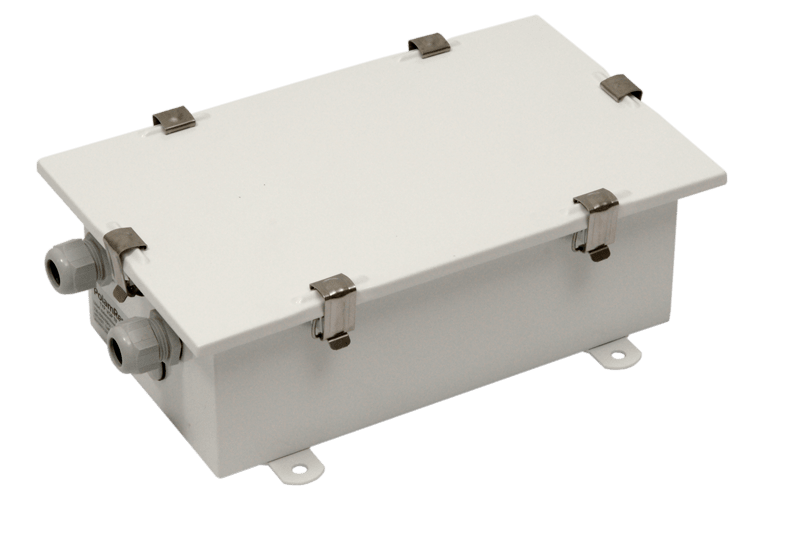 APPLICATION
Ballast unit for floodlights supply with sodium, metal halide with 250W; 400 W; 600 W or 1000 W wattage. Designed for floodlights supply of ship power plants, bunkers, open decks, shipyard infrastructure, ports and other industrial objects. Ballast unit can supply one or two floodlights.
TECHNICAL DATA
Protection degree: IP 67
Prrotection class: I
Power factor: ≥ 0,85
Ambient temperature: from -25°C to +55°C
MOUNTING
Two brackets – integral part of ballast unit.
BUILDING
Housing: stainless steel white powder painted
Cover: stainless steel white powder painted
Clips: stainless steel
Cable glands: on the bottom part of ballast unit
ADDITIONAL EQUIPMENT
Cable gland for armoured cables