EXP 83 MLED
Explosionproof luminaire for Zone 1,21,2,22 with energy efficient LED light source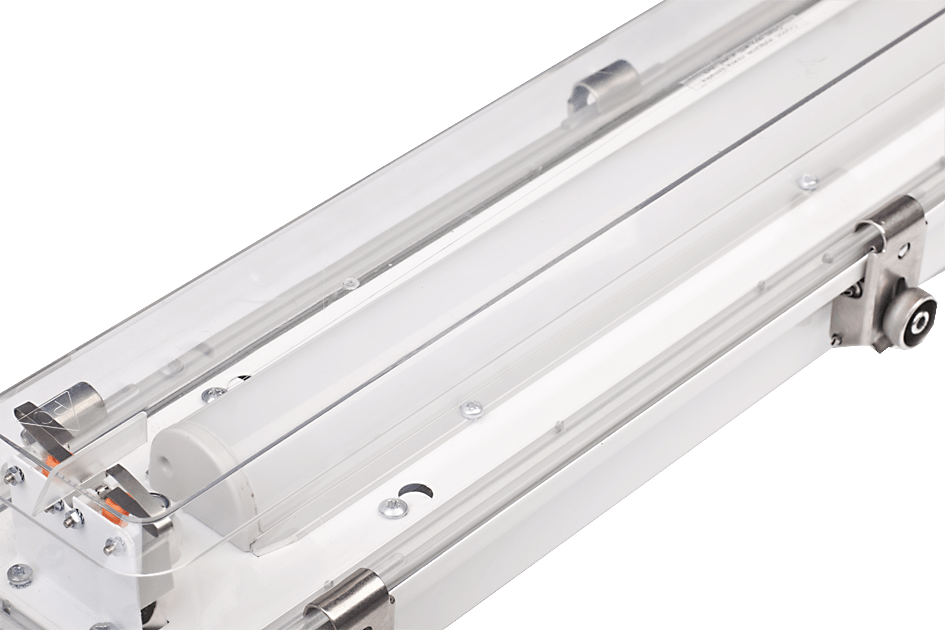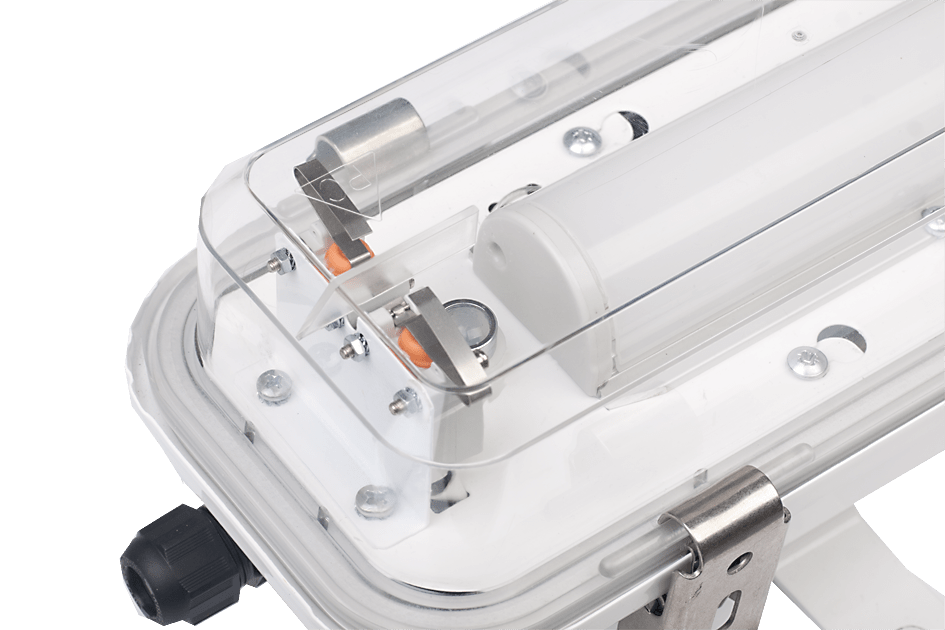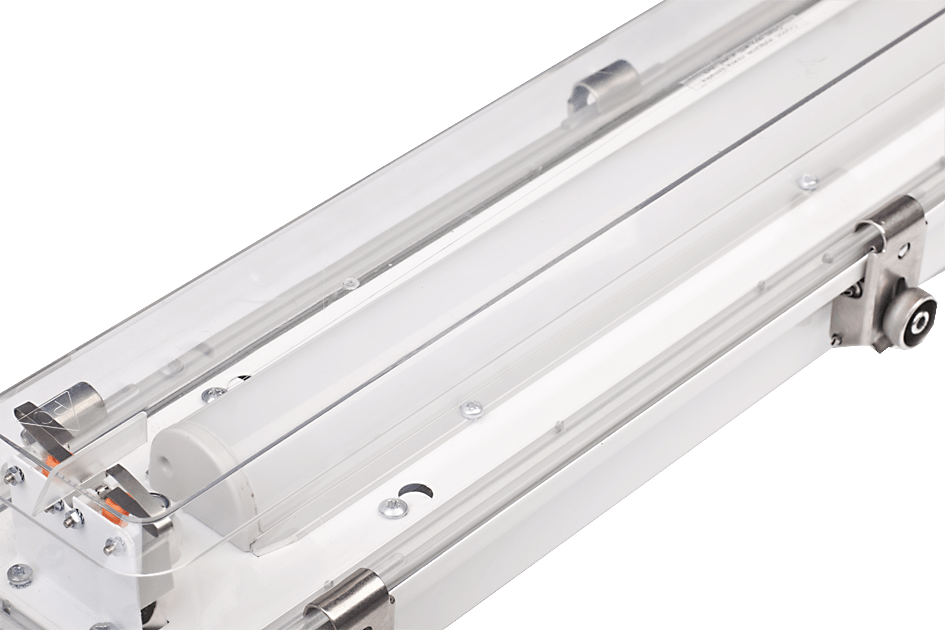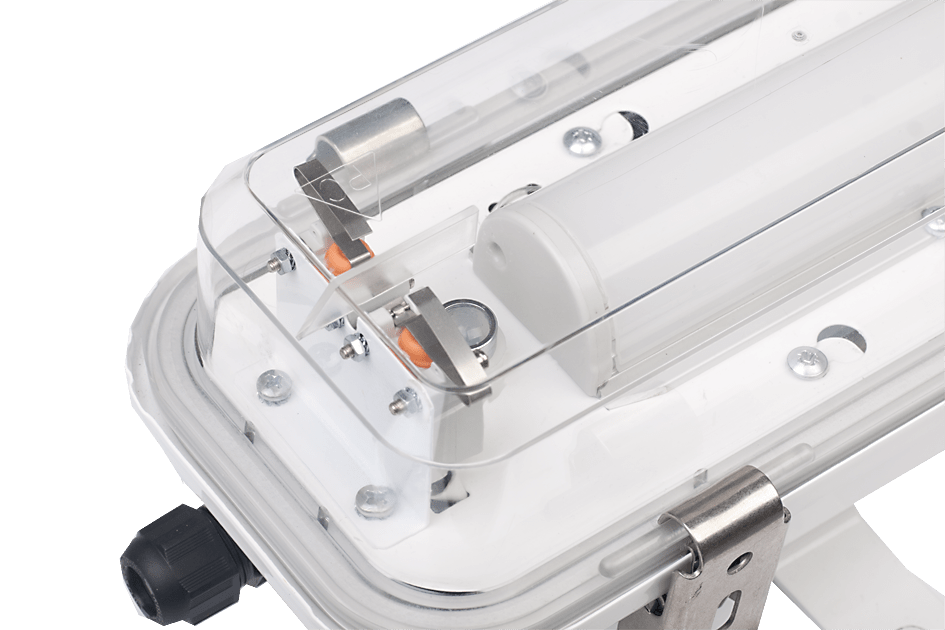 APPLICATION
LED luminaire designed to light areas and facilities on ships and offshore with an explosion hazard of gases, vapours and flammable fogs mixed with air. Hazardous zones: 1,2,21,22.
Luminaire equipped with diffuser (D) mounted on LED panel for light pattern shapping and reducing glare.
TECHNICAL DATA
Type of housing:: gas: Ex db , eb, mb I dust: Ex tb
Explosion gr : gas: IIC, IIB, IIA I dust: IIIC, IIIB, IIIA
Temperature class: T4, T3, T2, T1
Max surface temperature: 60C or 65C
Protection level: gas: Gb I dust: Db
Protection degree: IP 66/67
Ambient temperature:: from -35C to +40C
MOUNTING
Two brackets with 2 mounting holes each.
BUILDING
Housing: zinc coated steel sheet, powder painted
Diffuser: UV stabilized, strengthened polycarbonate
Diffuser clips: stainless steel
Mounting plate: zinc coated steel sheet, powder painted
Colour temp.: 4000K*
Power supply: 110-254V AC 50/60 Hz or 220-250V DC
* other colour temp. on special request
Oprawa standardowo wyposażona w wyłącznik otwarciowy
CERTIFICATES
KDB 04ATEX339X
OPTIONS
Stainless steel housing
Cable glands for armoured cables
3 hour emergency unit with self-test
1,5 hour emergency unit with self-test
LED panel without diffuser